These past hours, Bitcoin In particular and the cryptocurrency market in general, the market was positive when green covered.
After losing feet to 9,700 USD, the price Bitcoin returned and regained the $ 10,000 mark.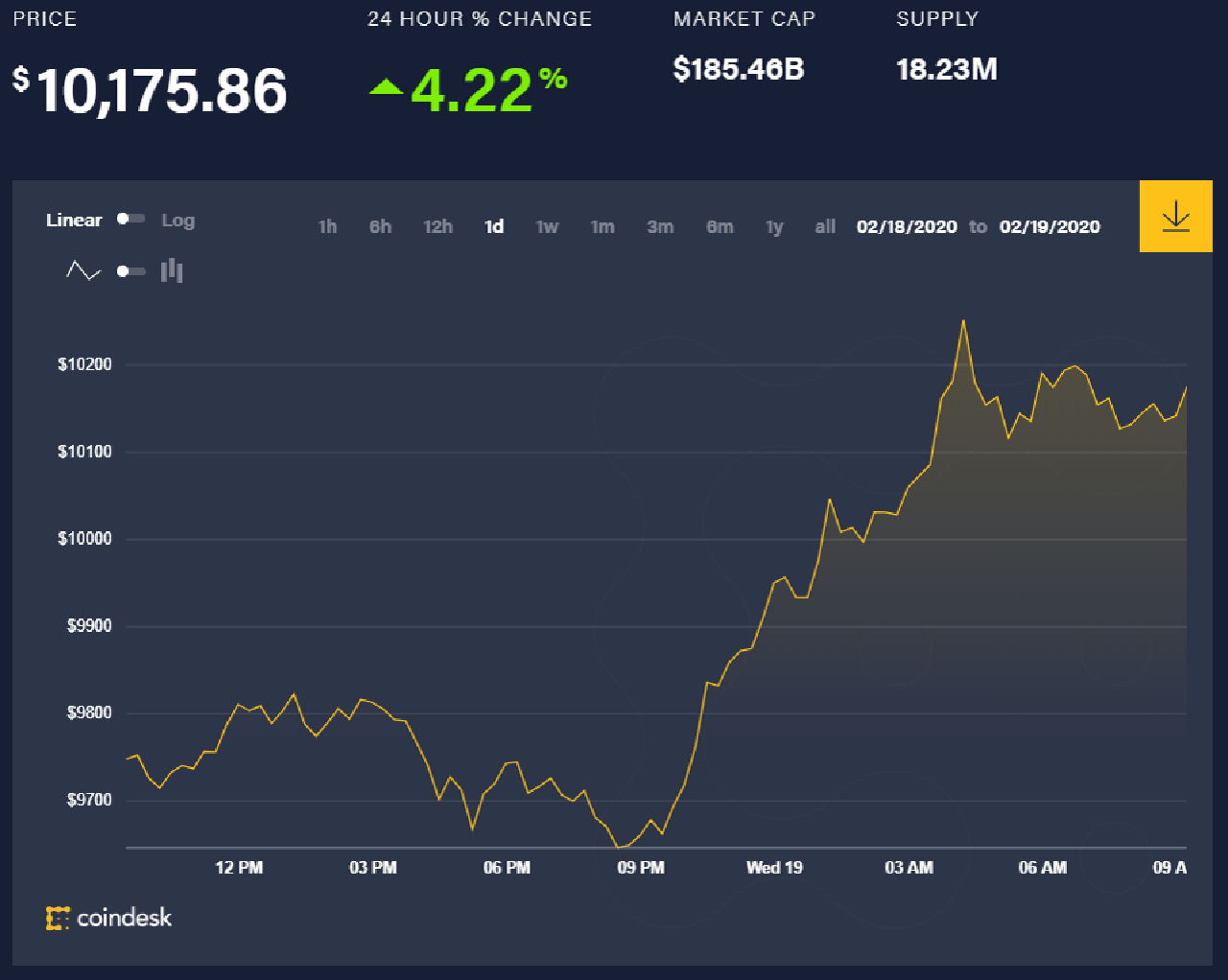 Bitcoin exchange rate Today (February 19) recorded at 9.15 at US $ 10,175, up 4.22% compared to the previous 24 hours.
The lowest bitcoin price in the past 24 hours was recorded at $ 9,645 and the highest recorded at $ 10,251 - according to the CoinDesk exchange rate.
On the market, there are 91/100 leading cryptocurrencies by market value appreciating compared to the last 24 hours. The highest increase belongs to ABBC Coin with 19.08%.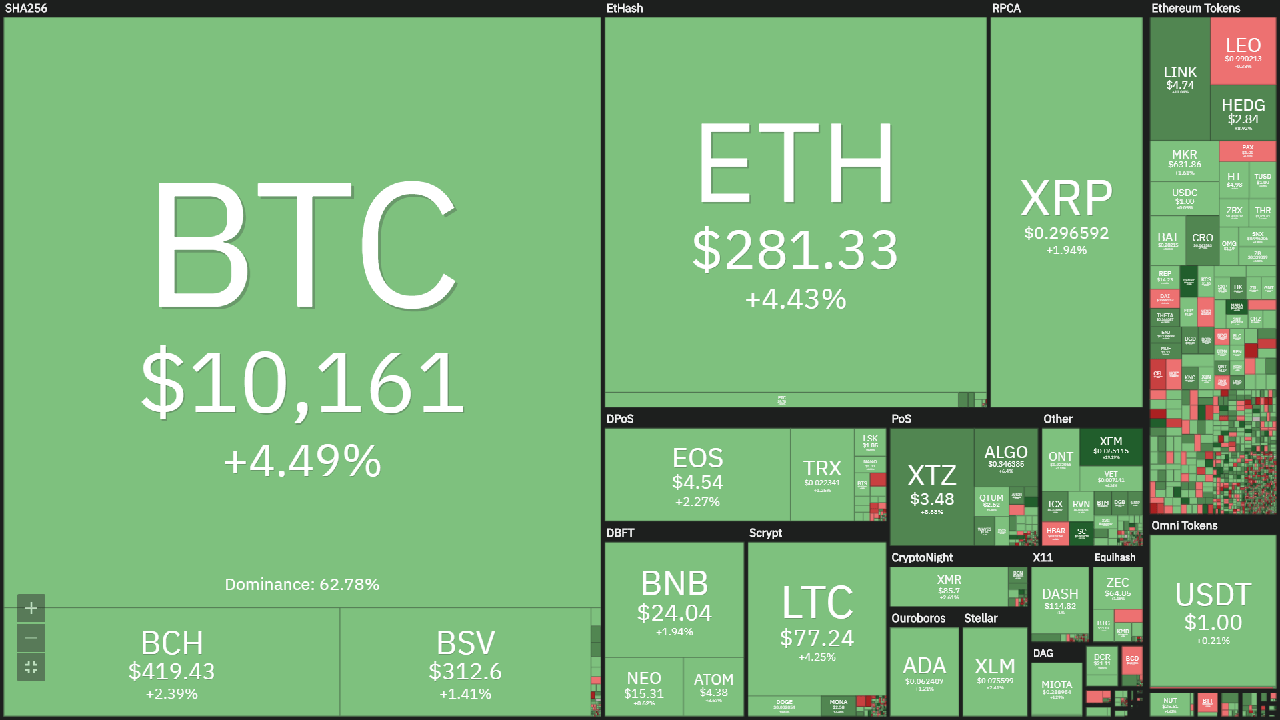 In the top 10, there are 9/10 digital currencies increased compared to the previous 24 hours.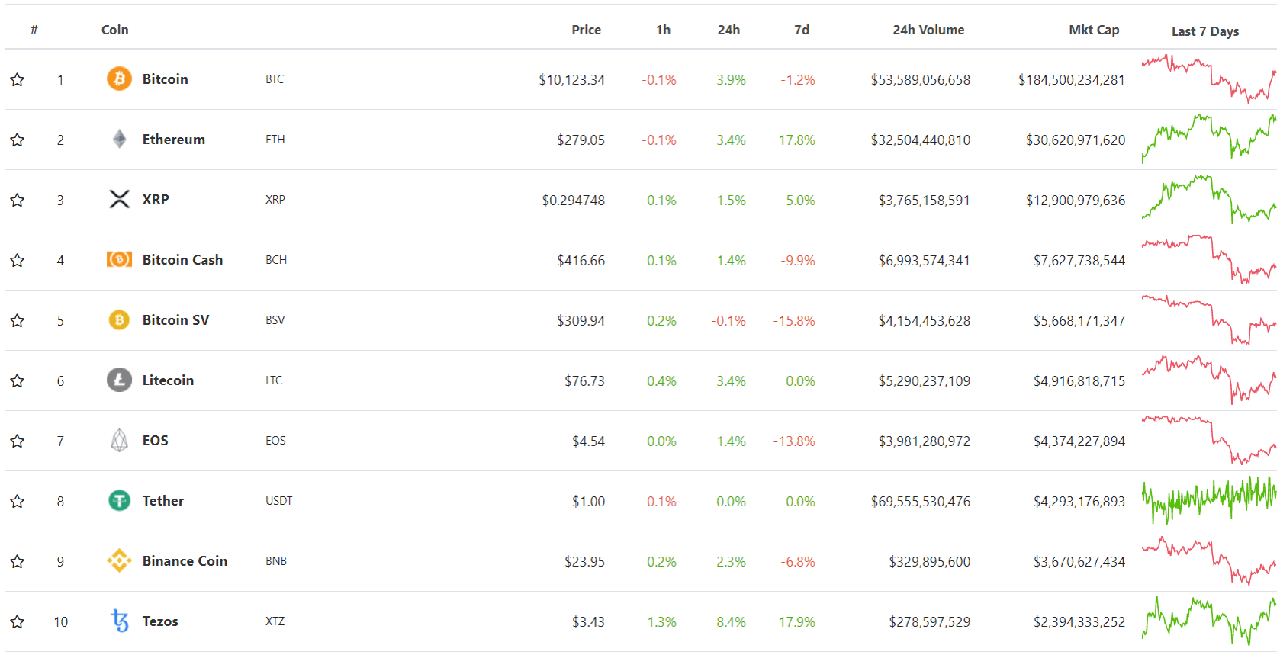 The total market capitalization of the digital currency recorded at 9:15 am at $ 295.65 billion, up $ 10 billion from the previous 24 hours.

24-hour trading volume fell slightly to $ 176.11 billion, down $ 7 billion from February 18.
The Russian Central Bank drafted a new legal framework for digital currencies
The Central Bank of Russia (CBR) has formally proposed a legal framework for digital currency encryption, but also plans to mark cryptocurrency trading as suspicious activity, according to the statement. the press on 2/17.
The Central Bank of Russia has just announced that it has successfully tested a platform that allows users to encrypt assets, including stocks and currencies, to issue them to investors.
Ivan Zimin, director of CBR's financial technology division, said the bank offered to use the platform as the legal framework for the country's upcoming cryptocurrency law. This law will act as a guide to legalize asset encryption.
This comes at the same time as a report from local media said the Central Bank is planning to update its guidance on criminal activities, for the first time in eight years. According to business news site RBC, both buying and selling of digital currencies can be viewed as suspicious under the new guidelines.
Bithumb cooperates with Singapore BitMax exchange
South Korea's major cryptocurrency exchange Bithumb has teamed up with Singapore's BitMax exchange to develop new products and services.
As announced on February 17 by Bithumb Official, the two companies have signed a Memorandum of Understanding to work together to build new services and increase competitiveness globally.
Accordingly, Bithumb and BitMax will share their experiences in developing technology and infrastructure related to cryptocurrencies and blockchain.