Note: Please read the article carefully before proceeding! If in the process of using you encounter any errors, such as broken download links, slow loading blog, or not being able to access a certain page on the blog ... then please inform me through the Contact page. Thanks!
This comparison is similar to other comparison between Snapdragon and Exynos, the result is clear.
However, this article will show you how the specific gap between these two flagship chips looks like. Okay, let's get into the details right now.
Read more:
#first. Compare Snapdragon 865 and Exynos 990
In terms of specifications, we have both these chips are manufactured on 7 nm process.
Snapdragon 865 has 8 cores, with 4 ARM Cortex A55 cores, 4 ARM Cortex A57 cores, the clock speed is 1 × 2.84GHz + 3 × 2.42GHz + 4 × 1.8GHz.
Still Exynos 990 has 4 ARM Cortex A55 cores, 2 ARM Cortex A76 cores and 2 custom Exynos M5 cores, the clock is 2 × 2.7Ghz + 4 × 2.4Ghz + 2 × 1.95Ghz.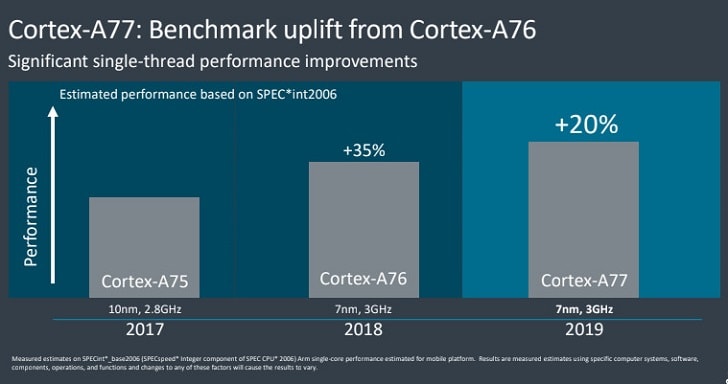 The Snapdragon 865 GPU is Adreno 650, and the Exynos 990 chip is Mali G77 MP11
Both have integrated AI processing chips.
The Snapdragon supports a maximum refresh rate of 144Hz, the camera sensor supports a maximum of 200MP, while the Exynos 990 chip supports a maximum refresh rate of 120Hz and the maximum camera sensor is only 108MP, just as Specs on the Galaxy S20 Serie.
As always, the Exynos chip must try to match the Snapdragon in the same year, so the Exynos 990 also supports 5G modem, 8K movie technology, 4K recording at high FPS, etc.
That is a spec. And what about reality?
#2. Practical test
I have consulted on the Internet some comparisons, and the results are as follows:
Judging by the Antutu Benchmark, the overall score and graphics score of Snapdragon 865 are more overwhelming than the Exynos 990.
Specifically, Exynos 990 has a score of about 450000 points, while Snapdragon 865 has a score of 530000 points.
It's not clear why, but the Exynos 990 score is quite inaccurate, because Samsung never made Exynos so much difference from Snapdragon.
After 4 times with Antutu Benchmark, the Exynos running machine has a temperature of 66 degrees C, while the Snapdragon only stops at 39 degrees C. The Test condition is room temperature, and of course this difference is extremely noticeable.
The Andreno GPU graphics capabilities once again outstripped Mali, when playing Bright Memory Mobile, Exynos dropped FPS pathetically, and Snapdragon was very stable at 60 FPS.
The same goes for Zoom camera. Even when increasing or decreasing the zoom factor, Exynos is very jerky, and Snapdragon is still smooth and standard.
Although the camera specifications are identical, the quality of the images produced between the two chip versions is different. Specifically, when taken with the main camera, Snapdragon 865 produces clearer images, the contrast and color range are also wider than Exynos 990.
After 3 hours of gaming, the device running Exynos 990 has 59% remaining, for the remaining OnScreen time is about 7 hours, while the Snapdragon 865 has 71% battery, the remaining time is estimated to be about 9 hours.
Difference to 12% after 3 hours of use, but with OnScreen time so good, I think it is not too much problem.
That's what I gathered from other reviewers. What is missing, you complement it!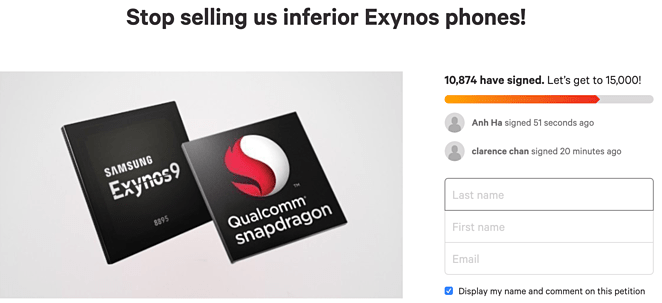 # 3. Conclude
Not surprisingly, the performance gap of the Exynos 990 and Snapdragon 865 for the first time is so large, making Samsung users worldwide demand that they use Snapdragon in every market.
The reason they still keep this Exynos chip though it is clearly inferior to Qualcomm, I will say in another article. Which chip do you prefer? Leave your comments below this article!
CTV: Nam Hoang - Blogchiasekienthuc.com
Note: Was this article helpful to you? Do not forget to rate the article, like and share it with your friends and relatives!