Bitcoin loses the appeal of a safe haven asset this week. The world's first and most widely held digital currency has dropped 50% in the past few days.
Rheo metric words CoinDesk, Bitcoin, commonly referred to as "digital gold," fell more than 30% on March 13 and reached its lowest level since March 2019, below the $ 4,000 mark while the week's beginning was still above $ 9,000. .
The bitcoin price then recovered to about $ 5,400 when the US market closed. Meanwhile, bitcoin futures are in their worst week since launching in December 2017.
The digital currency traded near $ 10,000 in February and its price began to slip as the global market slumped due to the rapid spread of the COVID-19 epidemic.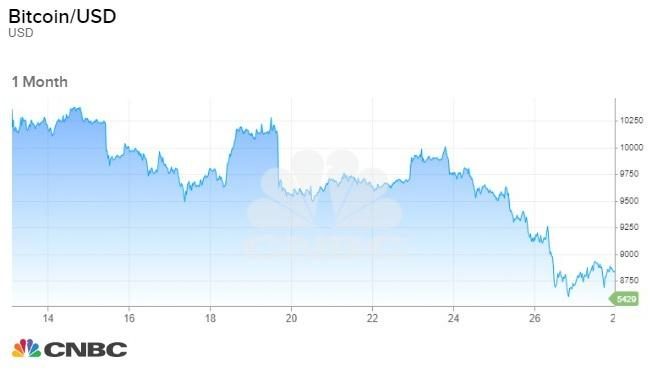 "The recent price movement of bitcoin is mainly due to the corona virus's rapid spread affecting the global market and prompting investors to transfer their holdings of cash to increase safety," said Joe DiPasquale, the company's CEO. BitBull Capital digital money investment.
He added:
"With this drastic reduction, bitcoin's ability to act as a safe haven asset is questionable, but we believe it is still too early to consider the correlation between bitcoin and other types of assets."
The price of bitcoin plummeted on March 12, when there was a selloff in Wall Street this week.
It was the worst market day since the collapse of the "Black Monday" in 1987. Stocks surged on Friday afternoon (March 13) after stimulus packages from governments. countries in the world.
Other digital currencies also fell this week. The world's second largest digital currency Ethereum dropped 46% during the week while Ripple dropped nearly 40% in value.