Bitmain, the Beijing-based mining giant, is distributing cash coupons to compensate customers who have ordered their latest Bitcoin mining equipment after a dark Thursday incident. .
Bitmain said on Tuesday that buyers of their AntMiner S17 + and T17 + devices with a delivery date from mid-February to the end of April will receive coupons worth between $ 17 - $ 272 per unit - a move that reflects The long-term impact of Bitcoin's collapse last month and mining revenue is expected to decline due to the Bitcoin halving event in May.
For example, for buyers who received an AntMiner S17 + order at the end of March, Bitmain will compensate them with coupons valued at around $ 240 per unit. For those who have received or will receive their AntMiner S17 + during April, the partial refund will be around $ 270.
Coupons, which can only be used when buying more goods at Bitmain, also signal a tougher market condition for selling existing mining equipment - a factor that could reduce Bitmain's revenue. and increasing liabilities on the balance sheet.
Bitmain usually sells its latest mining tools based on a pre-order model, with customers who prepay the entire retail price for a delivery, which usually takes about two or three. next month.
Annie
According to Coindesk
Follow the Twitter page
| Subscribe to Telegram channel
| Follow the Facebook page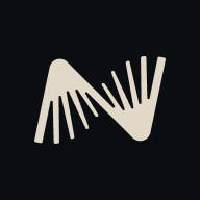 Crypto loans are only 5.9% of the annual interest rate - you can use the money effectively without selling coins. Earn up to 8% interest per year with stablecoin, USD, EUR & GBP with insurance up to 100 million. Come on, get started now! →