Over the past hours, WTI crude oil prices have fallen below unimaginable levels, since the WTI contracts began in 1983. Meanwhile, the price of Bitcoin is still moving around 6,900-7,000 USD.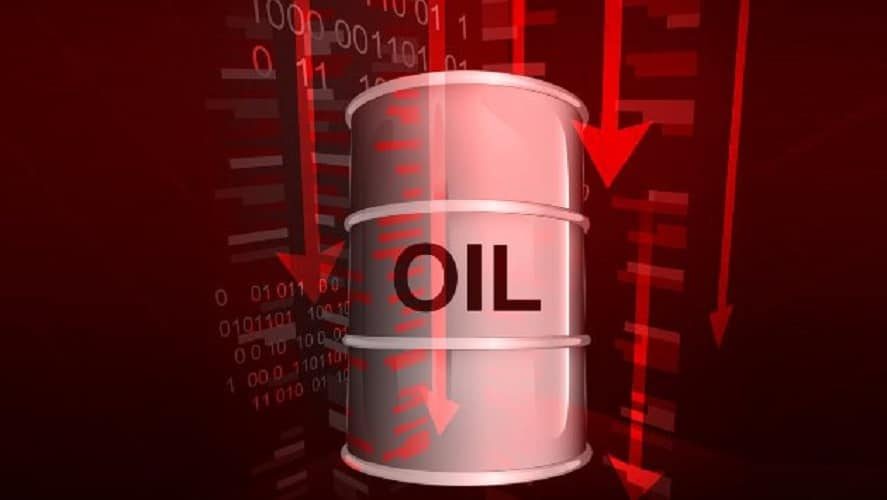 For the first time in history, oil prices fell to a negative level, causing an investor to exclaim, "What's happening? I never imagined that oil prices would drop this horribly. "
In the session of April 20 (US time, Vietnam time is April 21), it became the "darkest" day of the world oil industry when WTI crude oil price plunged to the bottom of minus -40.32 USD. / barrel, then corrected to -37.63 USD / barrel at the close.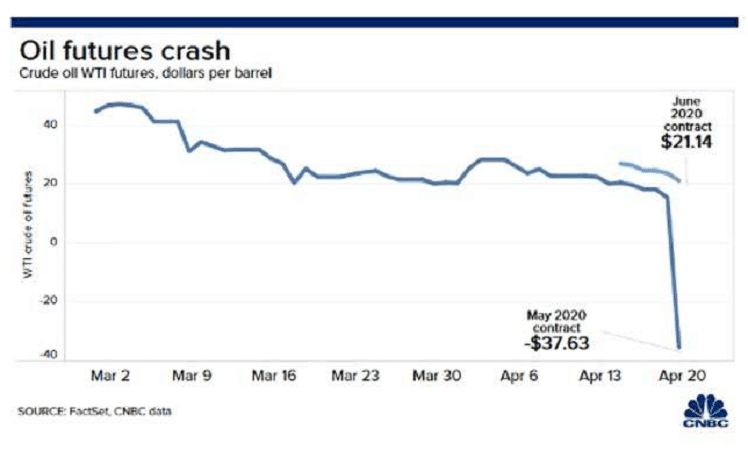 This price has never happened before, heading to the lowest level since it started in 1983.
According to Bloomberg, COVID-19 is having a strong impact on the world economy, many industries are seriously affected by this pandemic and oil industry is one of them.
Because the pandemic demand for oil has also dropped sharply, leaving a lot of oil unused and even out of storage.
Meanwhile, the crypto market is not very volatile, although the overall trend is still down.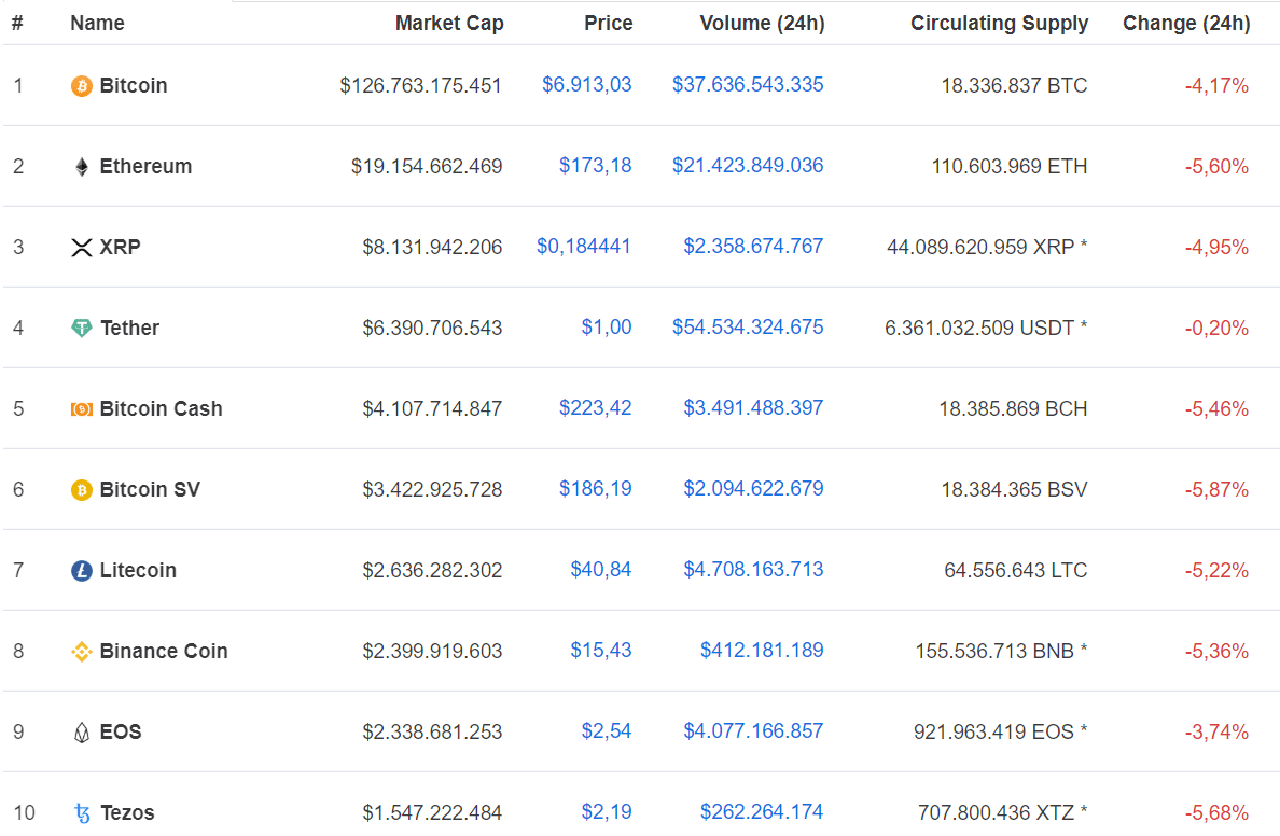 Bitcoin price still hovering around $ 7,000, at the time of writing the price was adjusted to $ 6,900, along with other altcoins also recorded a decrease of 3-5%.
---