Arcane Showdown
Arcane Showdown is a strategy game that brings players to the magical world. You will play as a magician capable of summoning mysterious creatures and controlling the general to attack the opponent's main house.
[embed]https://www.youtube.com/watch?v=A8EAEhlFXaQ[/embed]
Depending on their mana stats, the player can use them to summon different types of soldiers and heroes. The main strategy in the game is to use your mana pillars properly.
Arcane Showdown also features an extremely attractive soldier / hero card collection. This mechanism helps players to build their own strategy to fight in 2vs2 battles with other players or follow the storyline.
Download: iOS | Android
Abyssrium World
Take a break from the daily hustle and bustle and relax by playing the new version of Abyssrium. In the new Abyssrium World, a vast, beautiful ocean ecosystem awaits you beneath the waves.
[embed]https://www.youtube.com/watch?v=8t-BT6pPfDU[/embed]
You can use special decorations as well as corals and seaweeds to create your own magical ocean. If you make the ocean a clean place, different types of fish will come to visit.
Download: iOS | Android
Creatures of Aether
Creatures of Aether is a new card game created by Tako Boy Studios in collaboration with Dan Fornace and the Rivals of Aether group.
[embed]https://www.youtube.com/watch?v=TTfO6g_X9aA[/embed]
In the game, you need to collect elemental creatures from all over the world to build the perfect deck to confront your opponent. You can also use legendary Rival cards featuring characters from the popular fighting game, Rivals of Aether. These cards have the powerful ability to turn the tide of a game.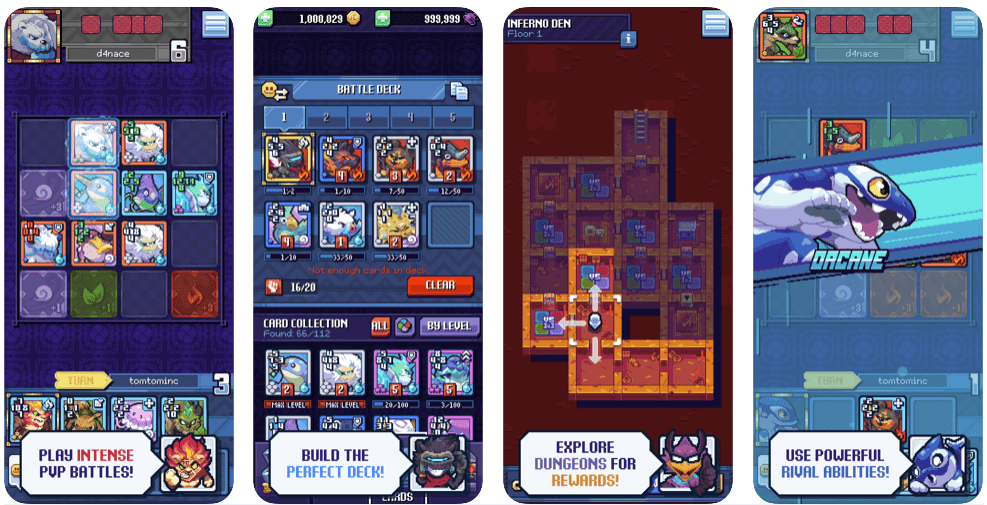 Creatures of Aether features a leaderboard with online matches and dungeons for players to explore, where you can earn new loot and cards.
Download: iOS | Android
Dear My Cat
In the game Dear My Cat, you will be taken to an island floating in the clouds with a white cat. Here, players will start collecting materials to build an island nation on the clouds for cats.
[embed]https://www.youtube.com/watch?v=rB4BKGgPSSc[/embed]
To interact, players can also build train stations to welcome the visit of many cute feline friends and adopt them. Players can use features to interact with cats or create items for cats.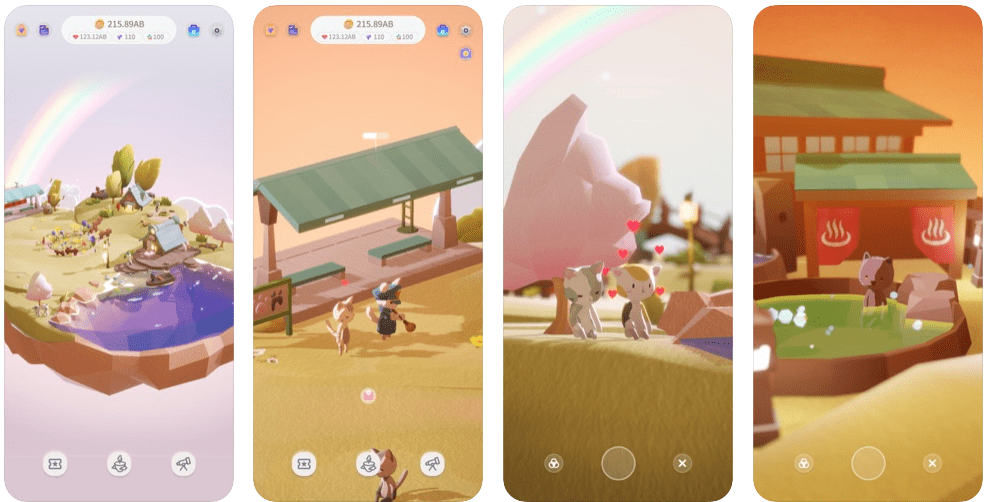 Dear My Cat uses bright 3D graphics on vertical frames and combined with extremely relaxing background music, helping players feel like a lovely and sweet dream.
Download: iOS | Android
The Kids We Were
The Kids We Were is a game that recreates your childhood memories. The game takes you on a warm summer day with Minato, a young boy on a strange adventure. His journey will take you to unexpected places, and many twists and turns await.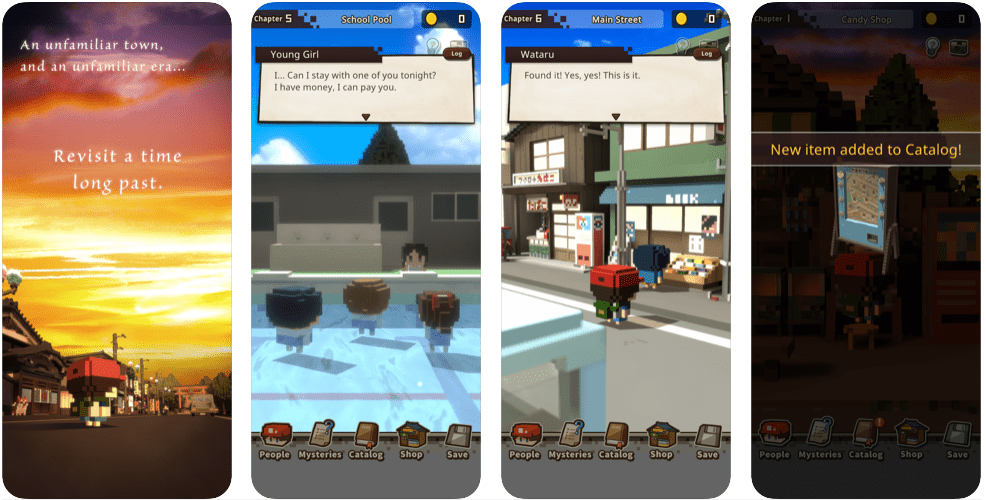 The Kids We Were tells a touching story interwoven modern and classic Japanese aesthetic. If you are interested in deep stories or how Japanese folk everyday life is, we recommend you to try this game!
Download: iOS
Age of Apes
Age of Apes marks the end of the human era, the beginning of the monkey age. Join the game, you become a part of the strongest Monkey Tribe, fight other monkeys and become the first monkey to explore the galaxy.
[embed]https://www.youtube.com/watch?v=uVEA4Quaj7M[/embed]
Download: iOS | Android
Genshin Impact
In the game, players will play the role of "Travelers" on the adventure journey with friends with special abilities and different personalities, and explore the truth of "Nguyen Than" together. Players can choose to play the brother or sister as a traveler, looking for their only lost loved one.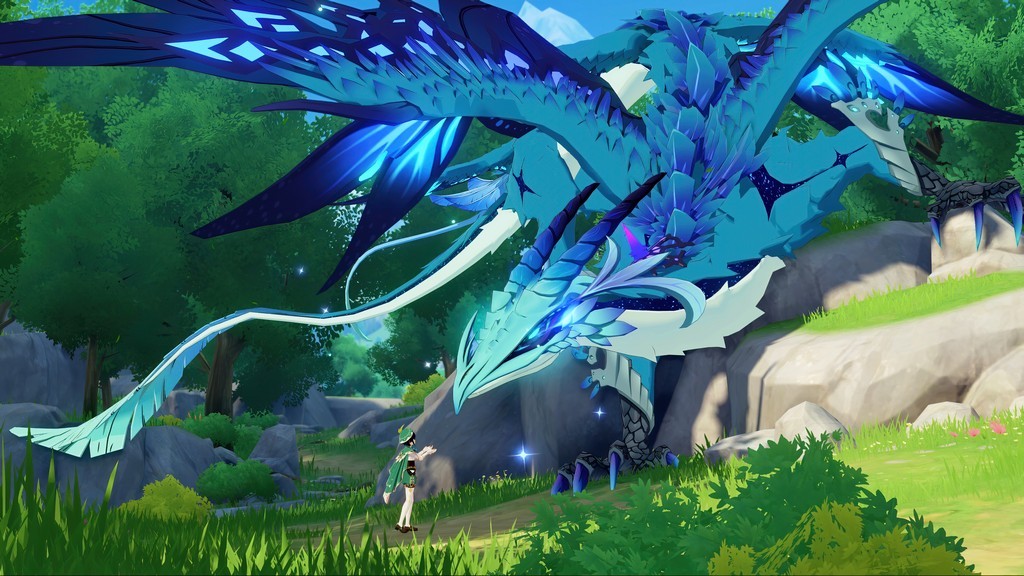 Because the game has an open world map, gamers can freely explore the world. You can choose up to four characters at a time to join the fight, depending on the storyline and the mission completed, players will be able to unlock up to 30 characters.
Each character has two types of skills: common skills and special skills, common skills only need the 'cooling time of the move' to end, the player can launch, and special skills Especially, it is necessary to accumulate elemental energy in order to be active.
Download: iOS | Android