Today's bitcoin exchange rate (March 30) recorded at 10:00 at US $ 5,997, down 3.34% from the previous 24 hours.

Bitcoin's market capitalization dropped to 110.05 billion USD, the market dominance rate (market share) of bitcoin increased to 61.9% - according to BTA's bitcoin exchange rate (https://blogtienao.com/ty-gia/BTC/bitcoin/).
On the digital currency market, as many as 92/100 digital currencies have dropped in the last 24 hours.
The highest decrease of 8.14% belongs to Bytecoin. On the upside, Energi recorded the strongest increase when adding 7.95% in the past 24 hours.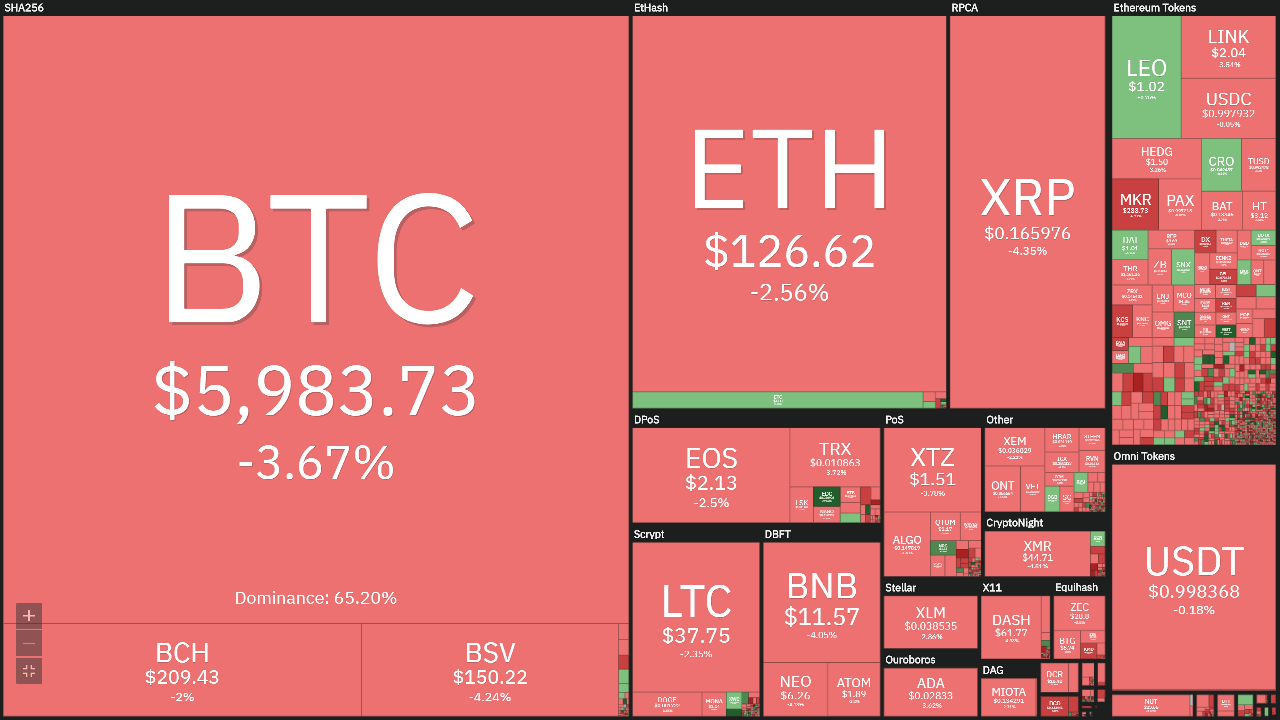 With the exception of Tether, today's top 10 saw all prices fall over the past 24 hours.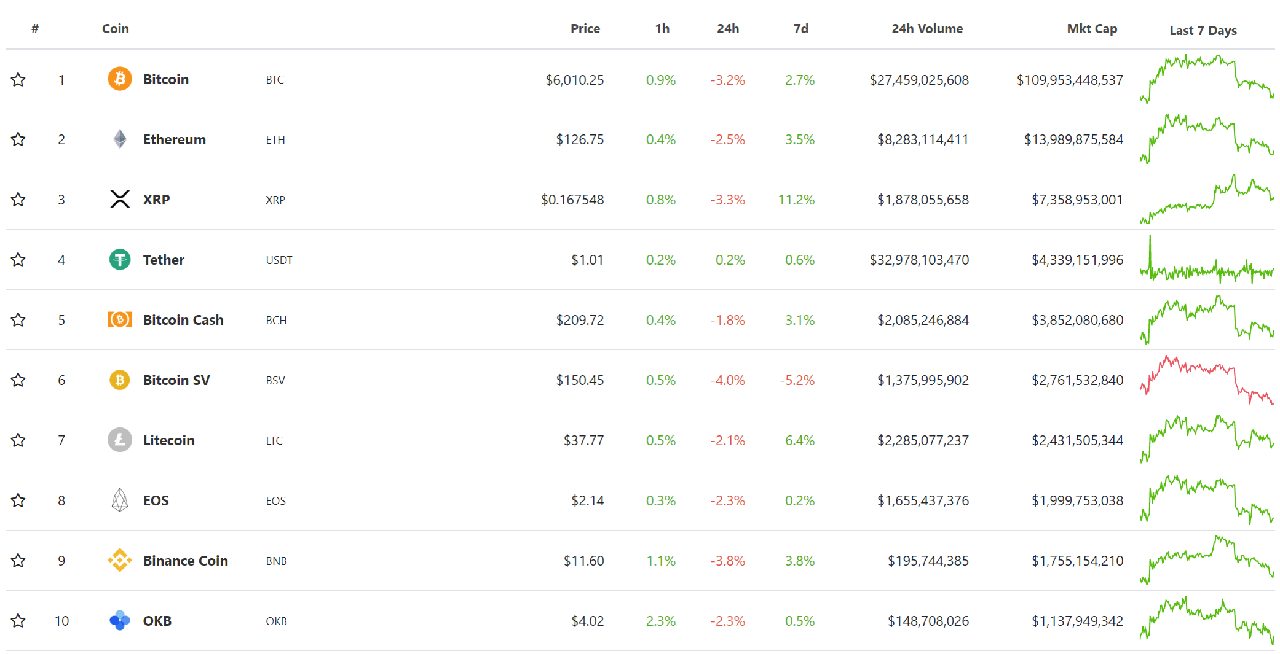 The total market capitalization of the digital currency market plummeted, recorded at 10am this morning at $ 176.87 billion, down $ 1.3 billion from the previous 24 hours.

24-hour trading volume on the market weakened to 97.46 billion USD, down 14 billion USD from March 29.
Along BTA review the news available in the day, the content in the article will be updated as new news ..
Warning phishing on the Google Chrome extension app
The fake extension app on Google Chrome for hardware wallet manufacturer and cryptocurrency storage provider, Ledger, continues to look for victims.
On March 28, a user post on Reddit warned others they had just lost 14,908 Ripple (about $ 2,577) for an Ledger Wallet extension app on the Google Chrome store.
According to the article, 'leannekera', which has just lost its savings since 2017. The amount of money transferred to this wallet was quickly transferred to a second wallet currently holding up to 15 million Ripple (more than 2.5 million USD).
The money invested for blockchain transferred from the US to China
New York research firm CB Insights has just released a report showing Chinese startups are starting to increase the amount of money invested in blockchain regularly.
This research paper is called Blockchain Report 2020, published on March 11. It shows that in 2015, U.S. companies accounted for 51% of the world's blockchain technology growth. At that time, Chinese companies accounted for only 2%. But now this rate has changed.
Figures show that in 2019, the percentage of investment deals from US startups will drop to 31%. During the same period, the Chinese market increased by 22%, confirming its position in the field of blockchain.
*updating..