Wordpress
access_time
April 8, 2020
hourglass_empty
10 least Read
WordPress and plugins are two inseparable things. While plugins are classified as extras, it makes WordPress powerful. In this article, we will review 12 outstanding WordPress comment plugins that are extremely useful for websites as well blogs.
WordPress is equipped with an original comment system that allows commenting on each page.
The default features on this are not bad. You can organize, read and track all comments in every post directly from the site's dashboard. Just visit Dashboard -> Comments.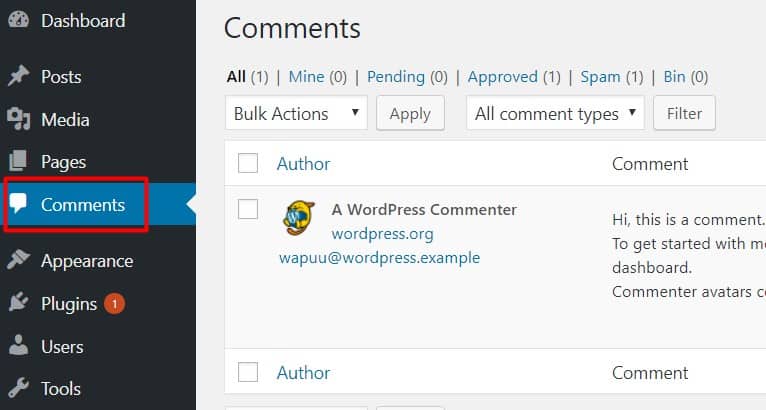 You can also customize the comment settings by going to Settings -> Discussion.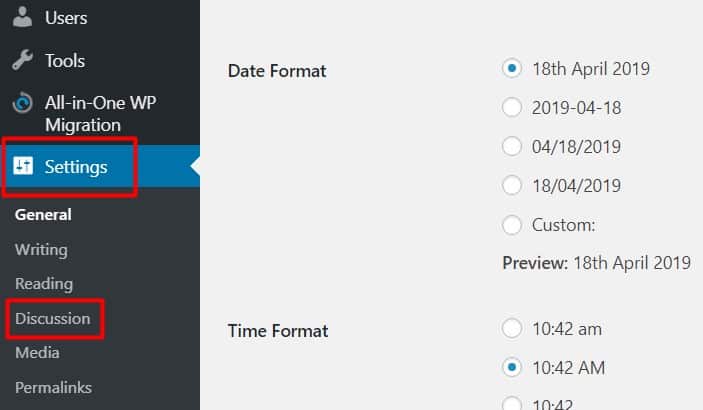 On this page, you can configure almost anything in the comment section, including the appearance of comments, visitors' rights, and pingback settings.
Here is a brief explanation of the default options on the Discussion page:
1. Send notifications for blogs linked in the post
This option allows the WordPress system to track every link in the post and notify the link owner about this post. In other words, the owner will know your article contains links to their blog / website.
2. Allow notification of links from other blogs
This option allows WordPress to send notifications / pingbacks if someone wants to link to your post or website.
3. Allow people to post comments on new posts
In case you don't want people to comment on your post, you can uncheck this box at any time. If you disable this feature after someone has posted a comment, this comment will not be deleted.
You can still delete someone's comments through the section Comment Moderation. This feature is designed to censor every comment on your site.
You need to make sure this feature is turned on by selecting the "An administrator must always approve the comment " (Administrator approved comments). This will help the site to avoid spam, troll and abusive comments.
WordPress comment feature is like a double-edged sword. It has many pros as well as drawbacks that can interrupt your work.
On the one hand, the WordPress comment section can increase website / blog traffic. This can directly increase your SEO and increase your page value in search engines. In addition, you can also use user comments as a review and inspiration to create new posts.
On the other hand, the comment section may be a spam drive, as well as contain malicious and abusive comments that negatively impact user participation.
These comments are editable, but censorship is time-consuming, causing trouble for most people.
While not all of these risks can be eliminated, this WordPress comment plugin is worth a try.
While the default comment feature has many basic aspects, the additional functionality is lacking and the limited customization options make many users choose to use another WordPress comment plugin instead.
Luckily, we have a list of 12 outstanding WordPress comment plugins. You can compare to find out what suits your needs.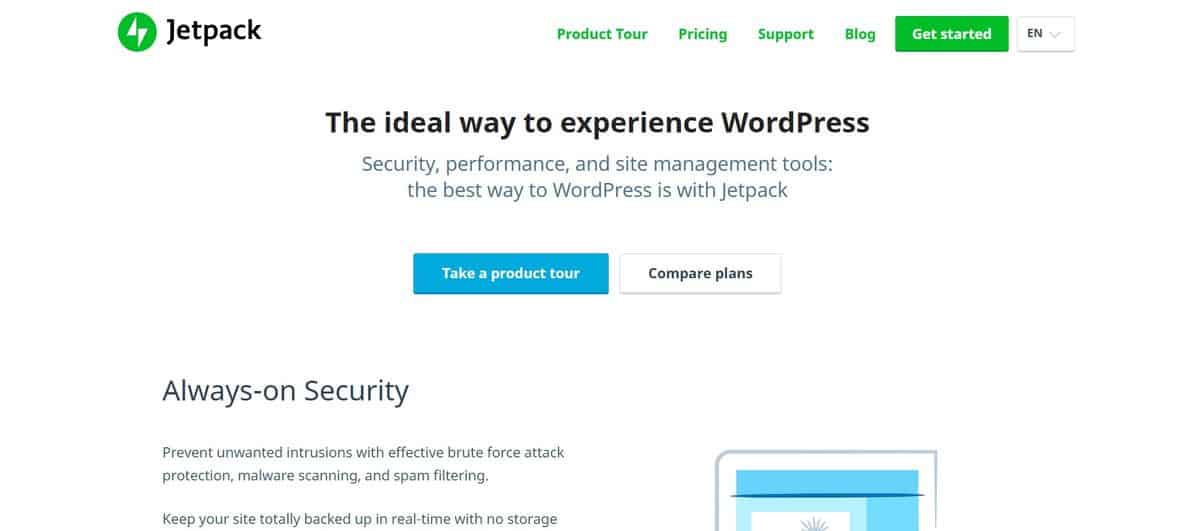 Jetpack has an interesting combination of functions. These features ensure you do not need to install multiple plugins to add different functions to WordPress.
One of those features is Jetpack Comments. This feature helps you manage each post easily and quickly. At the same time it allows website visitors to leave comments by social networking accounts, such as Facebook or Twitter.
This WordPress comment plugin will automatically replace the original comment section in your WordPress dashboard so don't be confused.
Unfortunately, most of the useful features in Jetpack, such as spam filtering, site monetization and security scanning, can only be used if you purchase a premium plan (only costly). $ 39/ year).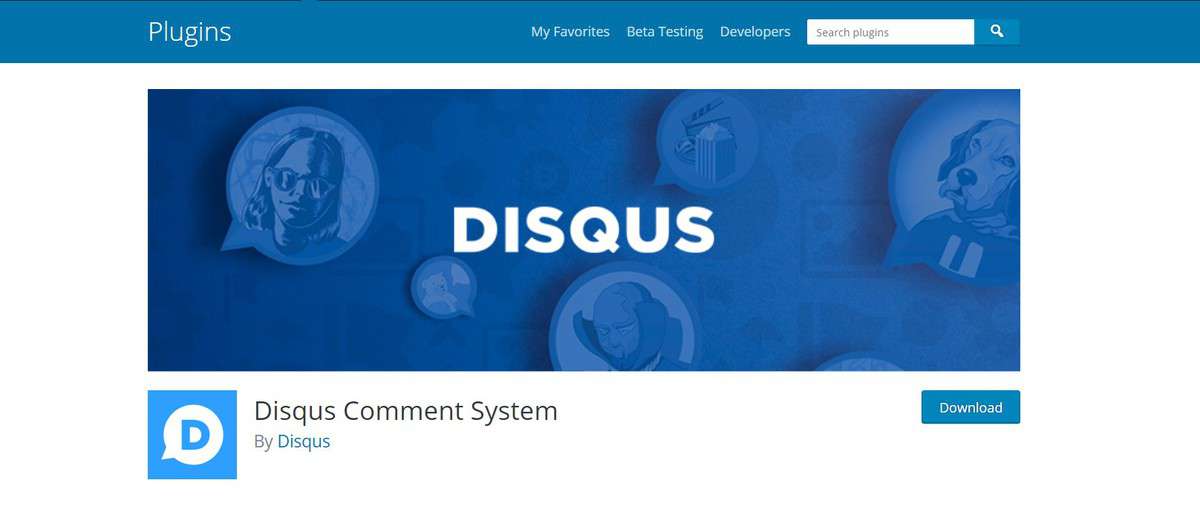 Disqus is one of the most popular WordPress comment plugins that replaces the original comment section.
This plugin offers many interesting features, such as allowing comments from other blogging platforms like Blogger or Moveable Type and other platforms using WXR XML data. This ability is a great advantage for bloggers because they do not have to worry about losing old comments after installing Disqus.
Unfortunately, Disqus often places ads on websites to use it illegally. This can interfere with website optimization, making the page loading a bit slower.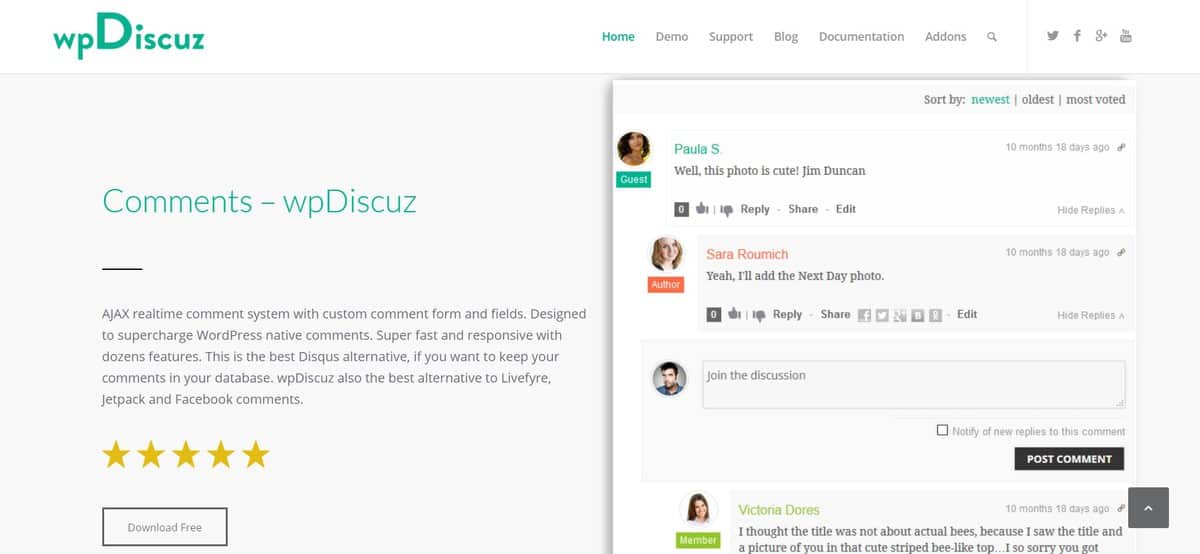 WpDiscuz is a real-time commenting system specially designed to enhance the functionality and functionality of the original WordPress comment.
This WordPress comment plugin has a number of outstanding advantages, such as a clean and simple interface, the ability to fully integrate with social networks (Instagram, Twitter, etc.) and the system automatically converts from URL to image (HTML) in the comment section.
Moreover, wpDiscuz offers premium feature add-on packages that vary in price, ranging from $ 9 come $ 125. To save money, you can choose add-ons $ 99 There are many additional functions and privileges.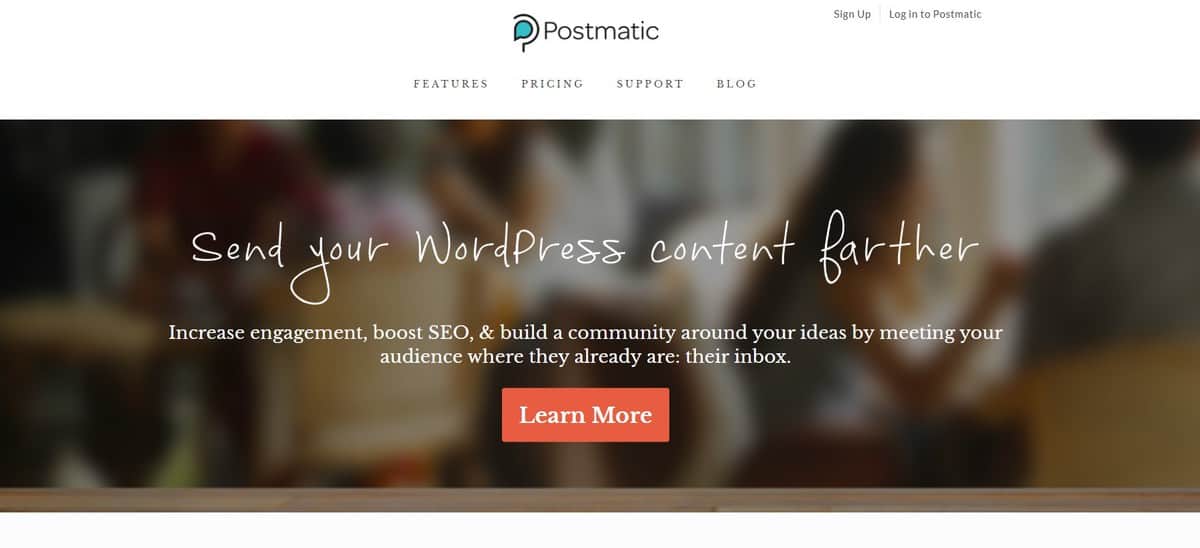 Responding to someone's comments on a post is often confusing and time-consuming, especially if your post receives a lot of audience engagement.
Postmatic is a WordPress commenting plugin that provides a better approach to this system. This plugin gives you the option to leave a comment or reply to other people's comments directly via email. All you have to do is open an email, write a comment, then click the reply button (you can use this method on your phone).
With this system, visitors do not need to go back, but can access the post page now for future interaction.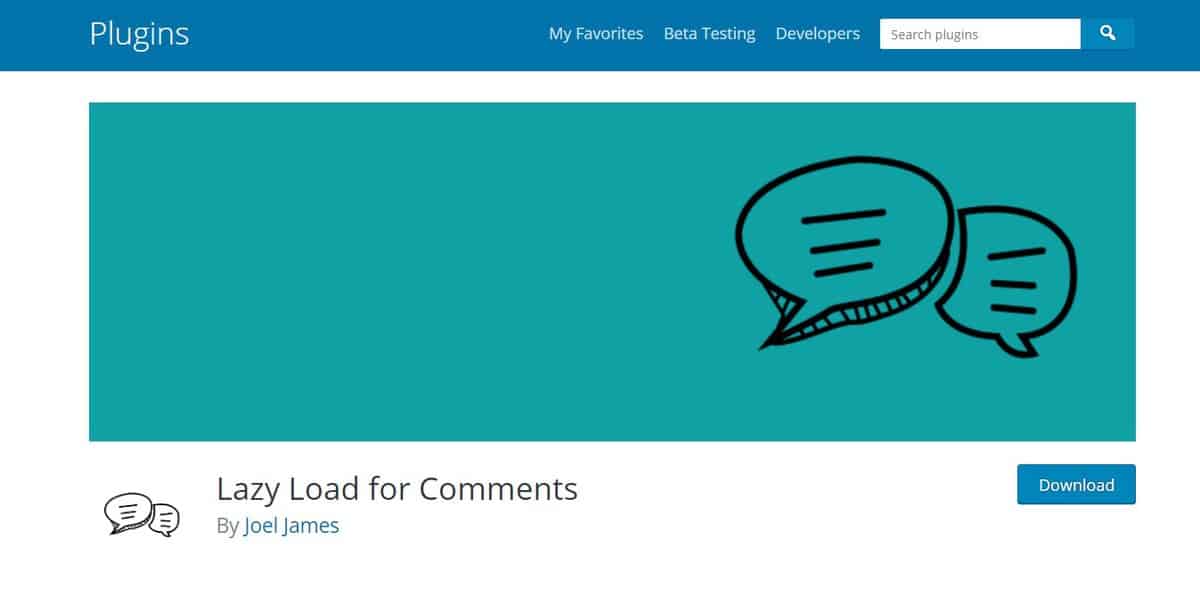 Lazy Load is known as a plugin that can greatly speed up the loading time of WordPress pages. This plugin also provides a special WordPress comment plugin with the name "Lazy Load for Comment".
The comment feature in Lazy Load is designed to make the default comment system lighter and faster, making the comment function of the user stop for a while while the page is loading.
This plugin is suitable for those who prioritize site speed over additional functions but are not too important (like emojis or memes).
However, despite its very simple configuration, this plugin supports automatic translation, custom milestones to create additional functions, and a filter system to reduce the number of HTTP requests.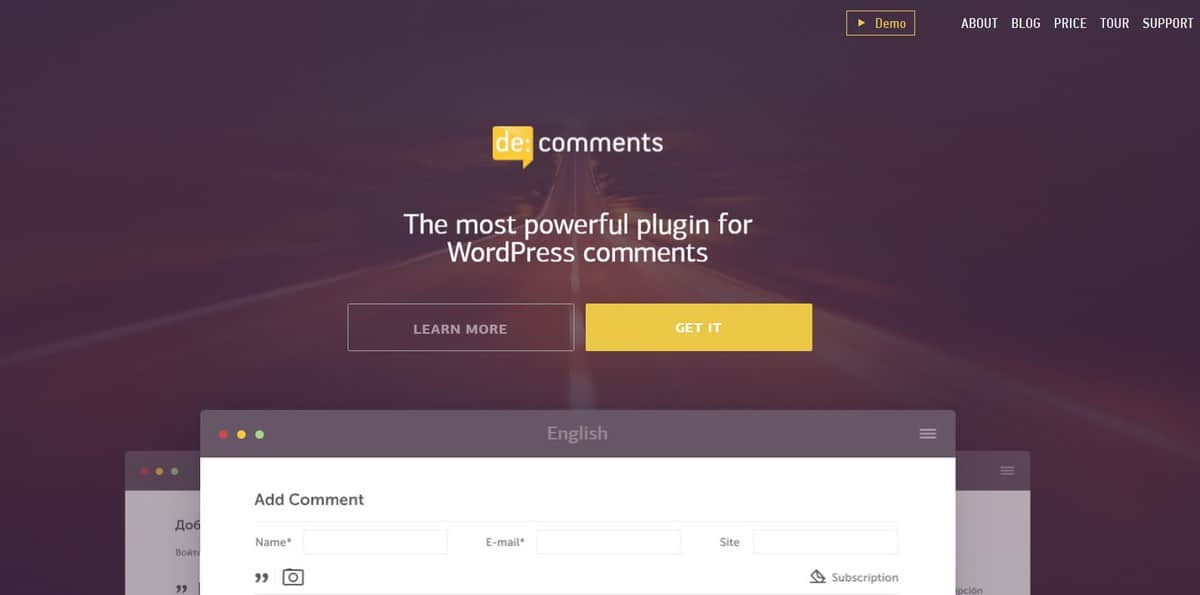 De: comments is a great WordPress comment plugin that allows users to store comment data in their own domain. This is a safer method because you do not need to rely on third parties to store data.
This plugin is easy to customize and designed to quickly adapt to mobile device screens. It also allows users to log in with social networking accounts.
Another cool feature is the unlimited page load, which allows you to limit the number of comments displayed in a post. Users just need to scroll down to see the older comments.
Moreover, De: comments provide various features such as multilingual localization, instant media attachments and voting system. This plugin is suitable for those who are looking for WordPress comment plugin with thousands of features and many customization options.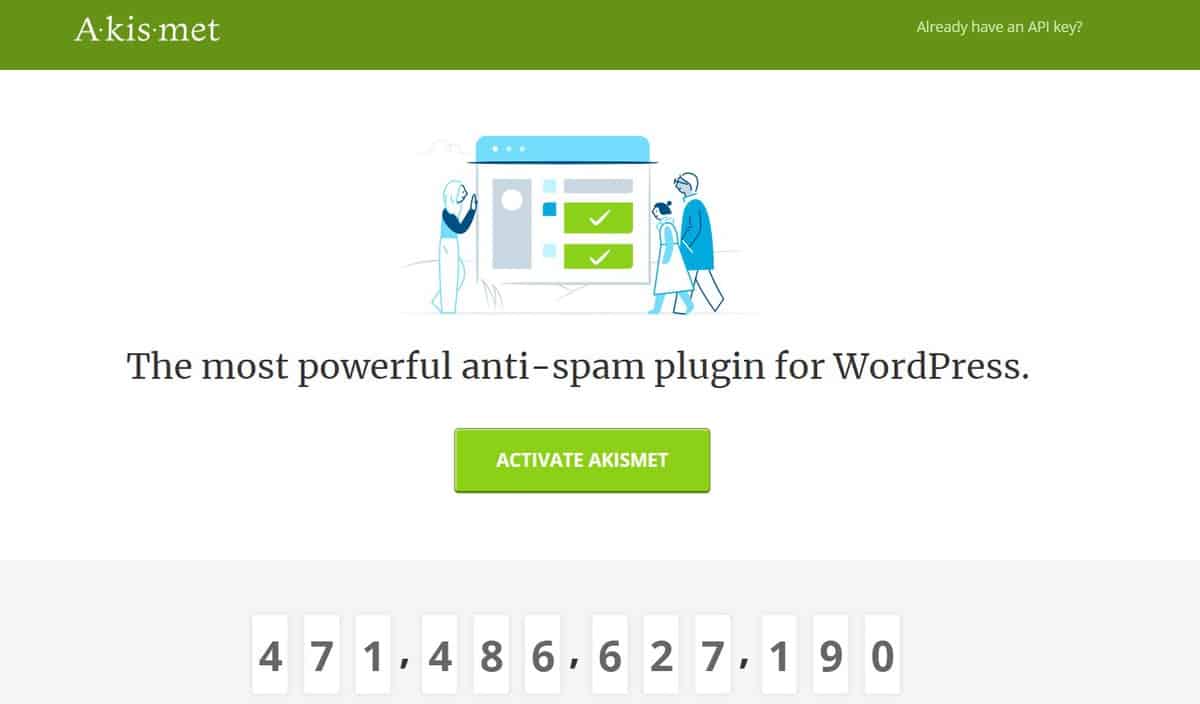 Akismet is a spam filtering service for WordPress comments. This plugin is quite special because it was developed by WordPress founder Matt Mullenweg.
Akismet has an algorithm that can detect and handle blog comments and spam pingbacks. The algorithm can learn errors and actions from participating sites.
For example, when some websites report a specific type of spam, Akismet will begin to investigate to identify this similar spam threat in the future. This plugin will keep your comments neat and safe.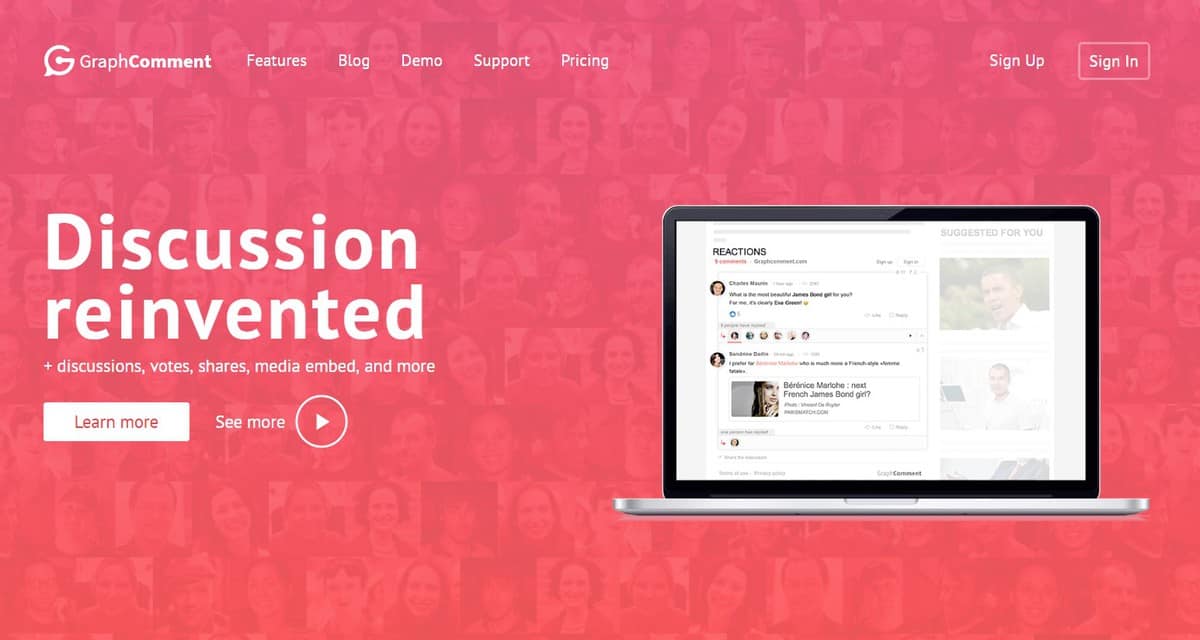 GraphVer is a plugin that can change the original WordPress comment system into an online social discussion group. Despite its many functions, GraphVer consists of two main components.
The first ingredient is Bubble Flow. This smart censorship system is built to handle user interactions in the comment column and display discussions in real time.
The second component is Bubble Rank. It has the function of preventing spam attacks by special algorithms.
In general, GraphVer is a suitable plugin to handle the large number of visitors. This plugin is suitable for those who want to open the discussion space on the website.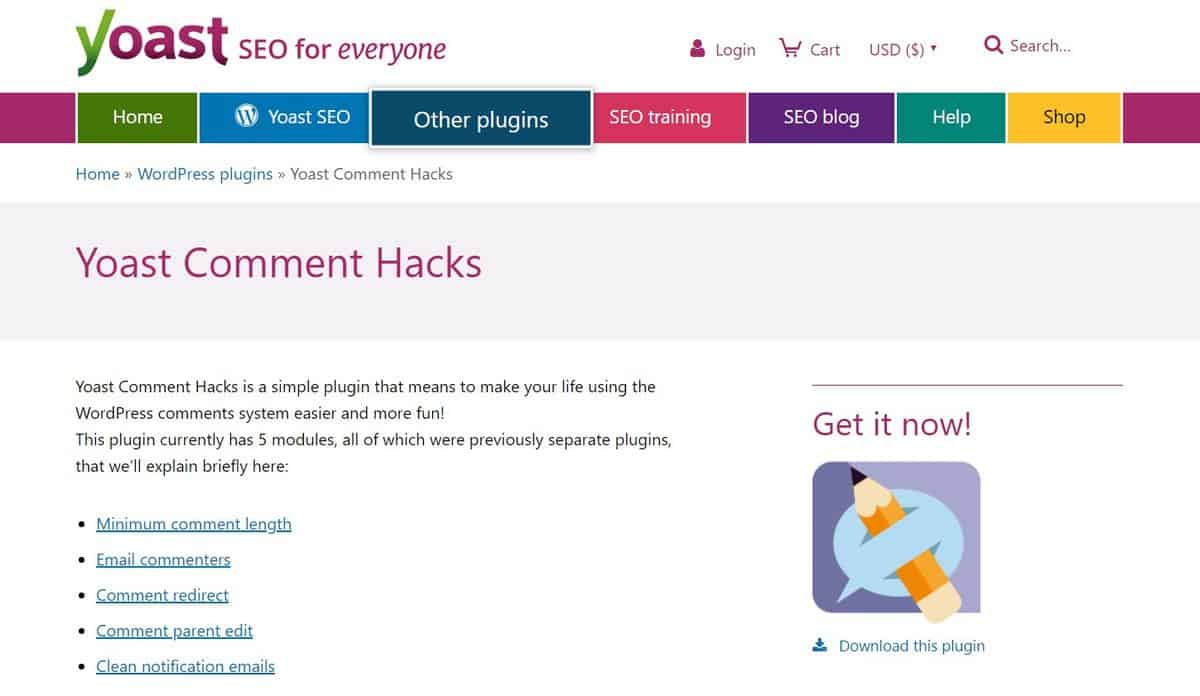 Yoast is known as one of the best SEO optimization plugins available today. In addition, Yoast has developed many other types of plugins on WordPress, one of which is a WP comment plugin called "Yoast Comment Hacks".
Unlike most WordPress comment plugins, Yoast Comment Hacks does not replace the original WordPress comment system. Instead, it optimizes the default functionality by "hacking" a little bit into the WordPress core.
As a result, you can find some custom features that usually don't exist in the original WordPress commenting system, such as being able to redirect users to special pages, news feeds to send emails to all those users. Users leave comments and features that limit the minimum and maximum words in a comment.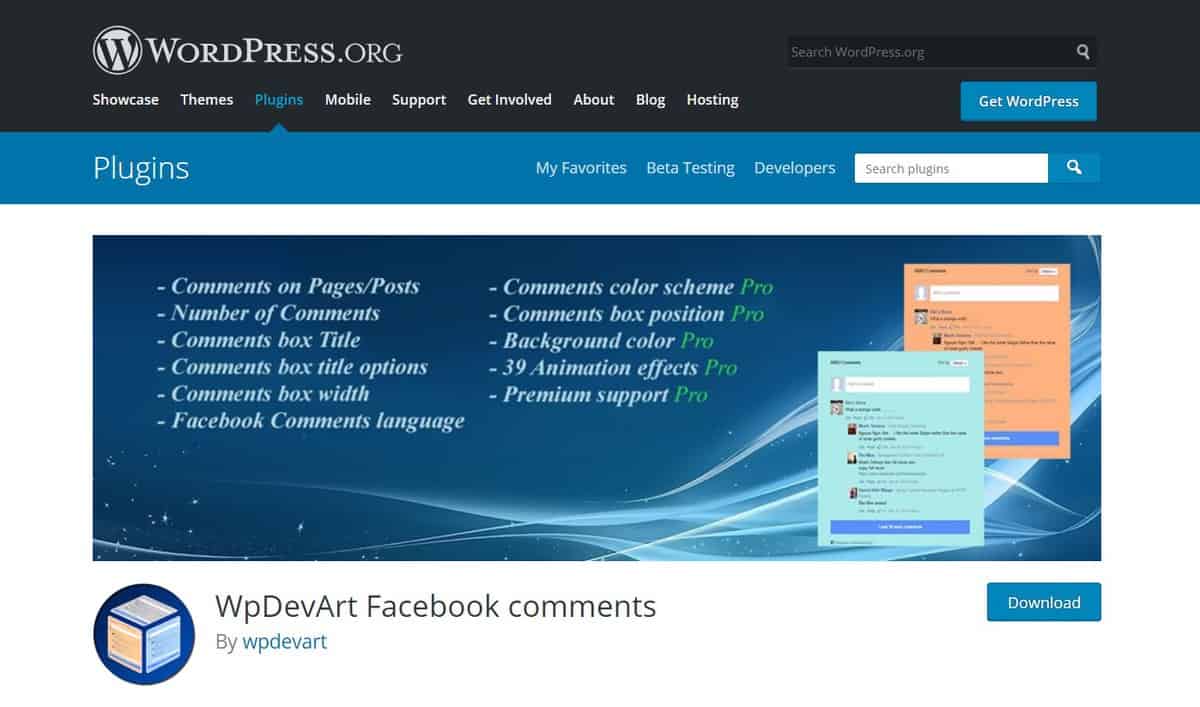 This WordPress comment plugin can display comments from Facebook users directly on the site, automatically increasing traffic while optimizing the online presence of the blog / website.
In addition, it is equipped with various features to maximize every function, such as the ability to adjust the position of the comment column, custom tables to change the size and type of text used, and the ability to configure the title box.
WpDevArt's Facebook comment plugin has premium premium packages (priced from $ 10 come $ 31/ month) has more features, such as custom background settings and dozens of animation effects.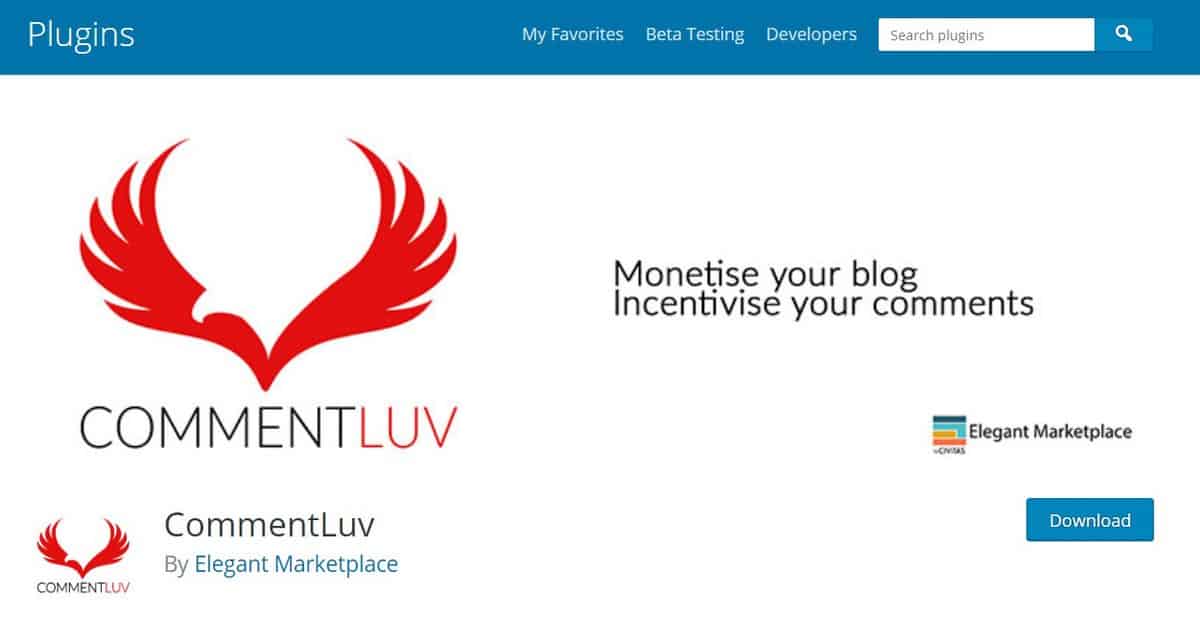 CommentLuv is a "unique" WordPress commenting plugin because it is specifically designed to increase blog traffic by providing backlinks.
This plugin has a "dofollow" system, which automatically creates a backlink when you leave a comment on the blog using CommentLuv. With this method, your blog will have tons of comments because most users will search for backlinks for their own blog.
However, you must be careful when "playing" with this plugin. Your blog may suffer Google consider spam if there are too many outbound links.
In addition, the response time on blogs may increase slightly because CommentLuv is usually quite heavy if downloaded.
If you are looking for a lightweight, simple, and fast WordPress comment plugin, do not ignore Simple Comment Editing.
This plugin allows users to edit their comments up to 5 minutes after the comment is posted. This method will give users (and you) the opportunity to correct spelling errors or incorrect information when commenting.
Simple Comment Editing does not require much installation. You just need to install the plugin and everything will run automatically.
If you need additional features, you can use the paid version to own many interesting add-ons. Some add-ons such as unlimited editing time for registered users, the ability to view the number of edited users and the right to adjust the number of words in the comment section.
Epilogue

Based on the things mentioned above, it can be concluded that the WordPress comment feature plays a more important role in attracting user interaction.
A well-optimized comment column can increase website traffic, increase SEO and make your site more popular. Unfortunately, the original WordPress comment system cannot do it all by itself.
There are 12 WordPress comment plugins that are considered as a solution you can try, namely:
Finally, we hope this article can give you the information you need to find the best WordPress comment plugin for your site.
We recommend that you familiarize yourself with the original WordPress comment system before starting to "test" these WordPress comment plugins. That way, you will gain a better understanding of how to moderate comments and find the plugin that best suits your needs. Good luck!