It is evident that consumers in the APAC (Asia Pacific) region spend more on holidays than any other time. So what do B2C businesses need to do to attract customers and bring in revenue at this time?
Let's find out 3 key keys for B2C businesses to break through the holiday sales in the following article
1. Understand shoppers' needs and use Google Marketing to reach them
Users have many sources of information, they can ask friends but can also search for information on search engines or through videos.
According to Google Global Retail Survey 2019:
1 in 2 shoppers at APAC discover new brands and products through Search engines.




More than 50% of consumers use YouTube to learn more about specific brands, products or categories.



Shoppers often research between Search and Video before they decide to buy a product. It's important to understand how users interact with your brand across platforms.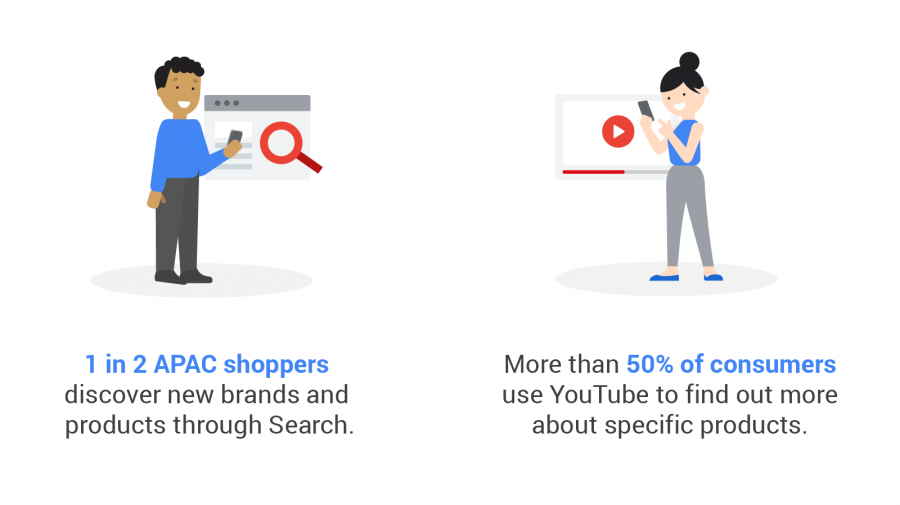 Users often use search engines to find out the technical information of products. Then, they turned to YouTube to find Videos to better understand the product, about the actual operation or reviews (reviews) about the product.
To better understand the needs of customers, B2C businesses can learn through Email Marketing campaigns or through loyalty programs, in order to understand the needs and goals of users.
After understanding the user needs, use the campaign Search advertising and Video advertising to reach customers at the right time on their customer journey, provide customers with the information they need, thereby driving their purchasing decisions.
2. B2C businesses need to offer timely promotions
Connecting with new customers can be a challenge because many competitors are also competing to attract customers' attention.
About 1 in 5 online buyers who purchase APAC will learn and discover new brands through stores and promotions.
Therefore, B2C businesses can increase their customers by promotions at the right time in the festive season.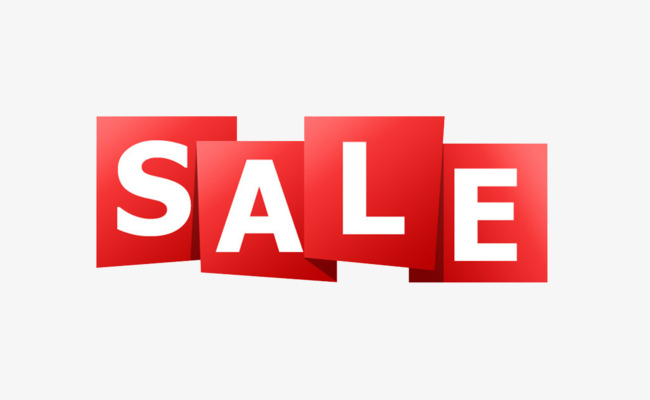 Launching promotions a month before the main holiday can help Marketers gain seasonal customers and add value to customers.
For example, at India, people Shopping peaks about two to three weeks before the Diwali festival, while those looking for promotions in the Philippines begin three weeks ago Black Friday.
And do not forget international customers. More and more shoppers turn to shopping at international retailers, to find and have the best shopping experience. So in order to attract more shoppers, Marketers need to keep a close watch on global and seasonal search trends to keep your message relevant throughout the different markets.
3. Attract store visits using Online Marketing
By the end of 2019, sales are expected to increase by 17% of APAC's total retail sales (excluding China) compared to 2017.
Currently, users take an average of 3 to 5 times a week browsing and shopping online. But this is not meant to be detrimental to traditional stores.
Currently, the number of search queries containing the word "Near me" has increased by 4.5 times compared to 2016 (This index is based on the 5 best English-speaking countries in the APAC region)
In the Vietnamese market, searches containing "Near me" also have a clear upward trend from 2018 - 2019: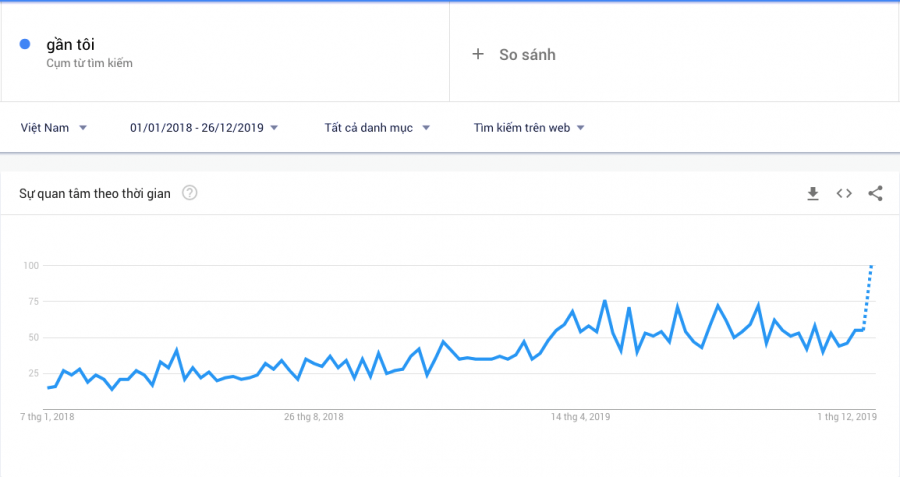 Recently, Google has launched the popular search content in 2019 in Vietnam as follows:
This shows a lot of buyers based on online search to find actual stores.
Even when users shop at the store, they go online to compare brands and prices - at the moment they are about to withdraw their wallets. 79% of first-time shoppers on their phones searched for information online when they were shopping in physical stores.

This means that brands that do not have an online store still have many ways to attract the attention of shoppers through digital marketing methods such as local SEO to help users easily find stores in the public. search engine. Or increase the user experience on mobile to meet their needs.
Summary.
With the above analysis and data, it can be seen that Google and YouTube search engines are present and greatly influence the customer journey. So Marketers need to optimize their products and services on this platform with paid advertising or native advertising. Hopefully these helpful shares can help B2C businesses break ground in the upcoming Lunar New Year dip.
Or let SEONGON help you.
Reference source: Think with Google
SEONGON - Google Marketing Agency