Note: Please read the article carefully before proceeding! If in the process of using you encounter any errors, such as broken download links, slow loading blog, or not being able to access a certain page on the blog ... then please inform me through the Contact page. Thanks!
Yes, recently OnePlus has launched the flagship duo OnePlus 8 and OnePlus 8 Pro with the same technology as other flagships on the market today.
However, the price of the duo may bring OnePlus to the grave, for many reasons. So what are the reasons? If you are interested, let me find out more in this article.
Read more:
#first. Hardware of OnePlus 8 and OnePlus 8 Pro
OnePlus 8 has a 6.55-inch screen, FullHD + resolution, AMOLED panel, perforated design, an in-display fingerprint sensor, refresh rate of 90Hz.
The OnePlus 8 Pro has a screen size of 6.75 inches, QuadHD + resolution, AMOLED panel, is still a perforated design and an in-display fingerprint sensor, 120Hz refresh rate and 240Hz touch frequency
The front camera of the two devices has a resolution of 16MP, but OnePlus 8 Pro will capture wider due to the larger aperture.
OnePlus 8 has a triple rear camera with 48MP main sensor, 16MP ultra wide-angle sensor and 2MP macro sensor.
OnePlus 8 Pro has a set of four rear cameras with a 48MP main sensor, an 8MP telephoto camera, an ultra-wide-angle 48MP camera, and a 5MP depth-measuring camera.
In addition, the two devices support 2 sims, support USB Type C charging and no 3.5mm headphone jack.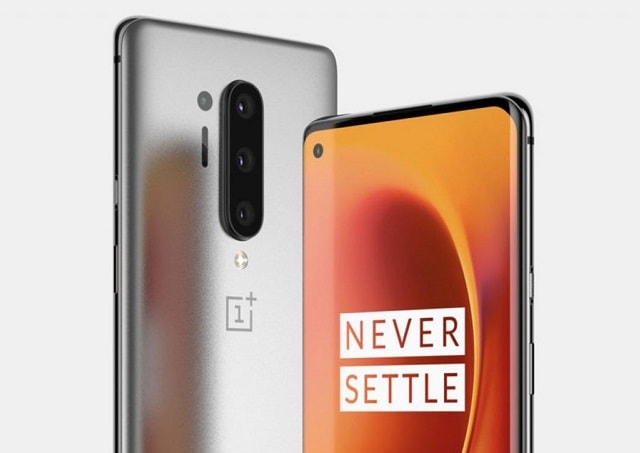 #2. Design of OnePlus 8 and OnePlus 8 Pro
Like other devices, OnePlus 8 and 8 Pro also use mole design for front camera. The surface of the glass is similarly colored, curved on both sides, combined with the curved design of the front to create a better grip.
The rear camera cluster of the device is still quite small in the middle of the back, a very basic design but in a messy market due to too many of these cameras, this combination makes the device very elegant.
OnePlus 8 has 4 colors: Black, Green, Silver and Glow. In which white with optical effect changed to orange pink ..
OnePlus 8 Pro will have 3 colors: Green, Blue and Black.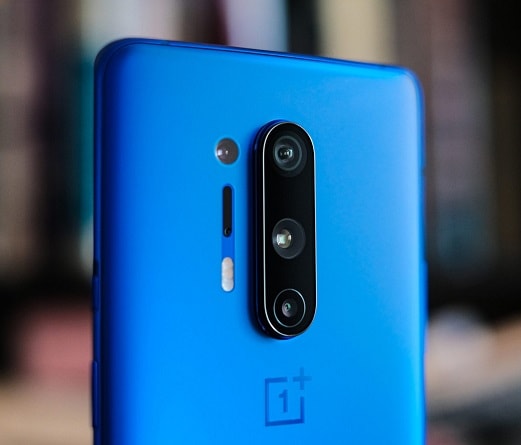 # 3. Configuration of OnePlus 8 and OnePlus 8 Pro
Both devices have a Snapdragon 865 chip with a 5G X55 modem. Ram will be 8GB / 12GB and Rom (internal memory) respectively 128GB / 256GB.
The OnePlus 8 has a 4300mAh battery, doesn't have its own fast charger, and doesn't support wireless charging.
The OnePlus 8 Pro has a 4500mAh battery with 30W wired fast charging and 30W wireless fast charging, but the backward compatible wireless charger is only 3W.
# 4. Operating system available
It still uses custom OxygenOS and HidrogenOS on Android 10 platform.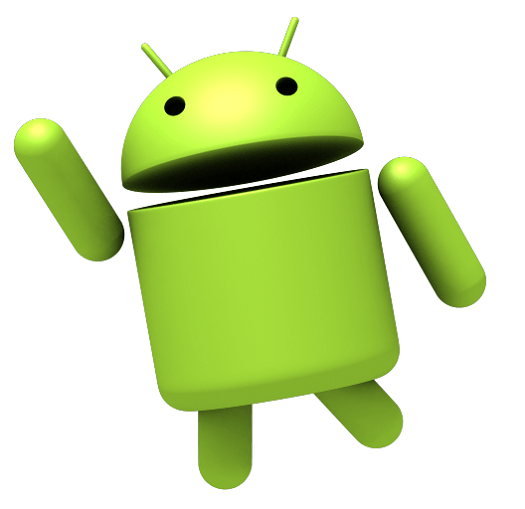 # 5. Personal rating
First, I will talk about the price, the most hindering factor for this duo. The lowest price to own OnePlus 8 is $ 699, and the highest price for OnePlus 8 Pro is $ 999. The minimum and maximum prices are both record highs for the OnePlus series.
Dubbed OEM with flagship killer, however the duo will remain flagship, but will kill OnePlus.
OnePlus, along with Oppo and Realme, is a manufacturer that only produces flagships and supplies them to major markets such as China, the US and Europe.
Their devices are not so outstanding or outstanding at any point, do not lead any technology, do not monopolize any design, ... but OnePlus is always one of the best in the world. year. And in 2019, the most comprehensive and affordable smartphone belongs to OnePlus 7T
Their smartphones are good and bought a lot because they are delicious, nutritious and cheap. The price of OnePlus is only slightly higher than the annual Xiaomi MI, and a lot cheaper than Samsung, Oppo, iPhone, ....
As such, OnePlus can be considered an OEM specializing in manufacturing flagship Killer. But the price of OnePlus 8 and OnePlus 8 Pro will probably kill OnePlus because:
I will redefine the word Flagship Killer for those of you who don't know yet to have a clearer view. You can understand Flagship Killer is The killer of the top smartphones!
The OnePlus 8 has a starting price that's on par with the OnePlus 7T last year, OnePlus 8 Pro has hit the $ 1000 threshold, while OnePlus 8T, OnePlus 8T Pro and OnePlus 8 Pro 5G mmWave haven't been launched yet.
Which means the price of OnePlus this year has reached the threshold of Samsung and Apple, not too much to say that OnePlus was twice as expensive. Users have lost a great reason to buy OnePlus.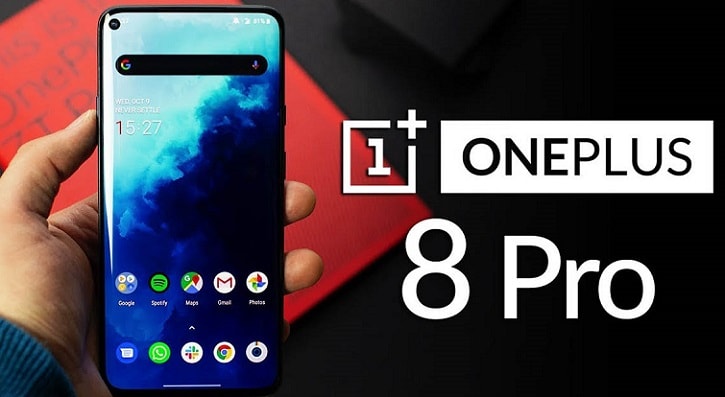 Their device is not trying to open a new trend or lead any technology in the smartphone industry, but it is not outdated.
In other words, their move is quite sure to be able to create a cheap, beautiful and still good OnePlus device to become a flagship killer.
However, with the OnePlus 8 Pro, this can be considered a flagship with the market's top refresh rate and fingerprint scanning. Their device has built-in IP68 water resistance, wireless charging, backward compatible charging, 5G and Super Zoom 30x.
Compared to the common ground of the current flagship, this can be considered as a standard flagship with all new technologies, waterproof and cost thousands of dollars.
However, OnePlus goes up thanks to the killer flagships, and there is no other segment. Their device is favored by technology savvy people, and their market share is not large.
In other words, I think this is a wrong step that can kill OnePlus, if the later devices will be a flagship, not a killer anymore.
OnePlus, although with the same mother as Oppo, has a much smaller market share than Huawei, Oppo and Xiaomi, so it will be difficult for a thousand-dollar flagship to be noticed because the brand is not big enough, or just known by a small group of users.
But overall, the OnePlus 8 and OnePlus 8 Pro are still very good: beautiful, leading technology, good optimization software and still worth buying for those who don't matter about the price.
Will the price of the remaining 3 devices this year of OnePlus, and the special edition McLaren of OnePlus 8T Pro will be priced as high?
# 6. Conclude
OnePlus isn't sure where to go if the consequences of OnePlus 8 and OnePlus 8 Pro are big enough. Will they abandon this strategy, or continue to lose money? Or will we expand our market by hitting other segments? What is your opinion on this issue? Leave it in the comment below!
CTV: Nam Hoang - Blogchiasekienthuc.com
Note: Was this article helpful to you? Do not forget to rate the article, like and share it with your friends and relatives!