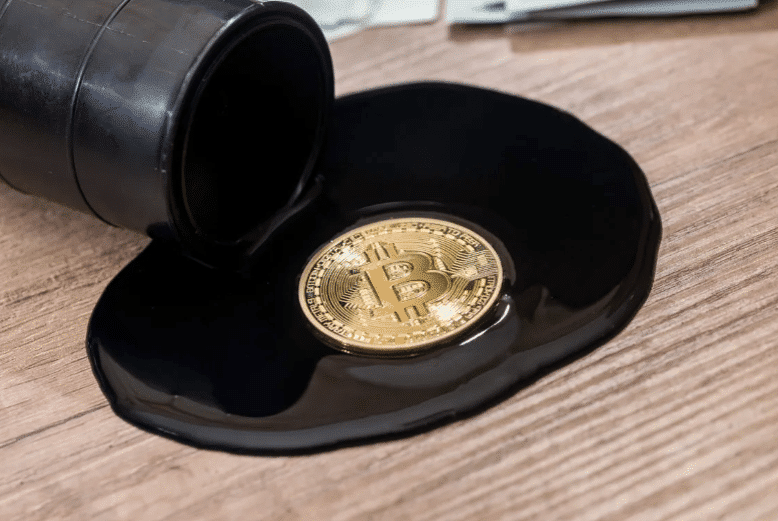 The bitcoin price witnessed a minor correction to $ 6,850, while the WTI crude oil price recorded a terrible drop below $ 0.
TWI crude oil futures contracts for May 2020 fell more than 100% by April 20 (US time).
The price at the close of the session is below -37.63 USD, this is the level that has never happened before with oil price.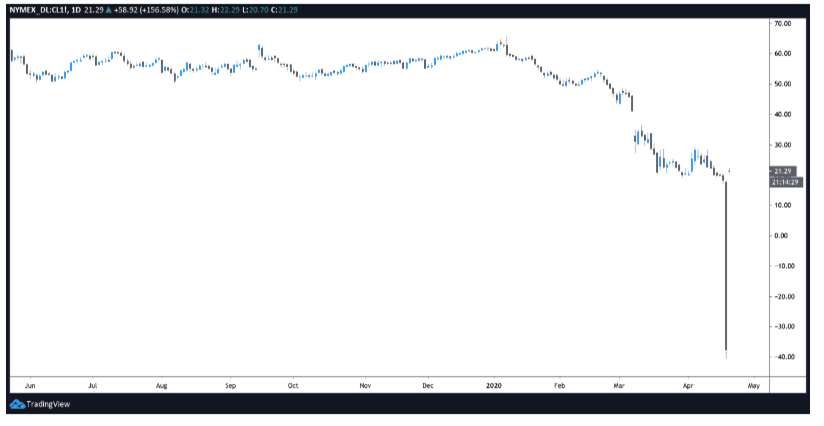 June WTI contract with expiry on May 19 also fell nearly 20% to 20.43 USD / barrel. Barclays IPATH ETN (OIL) dropped to 3.50 USD.
Less than a month ago, OPEC and Russia negotiated and agreed to cut production by 9.7 million barrels a day, in order to solve the problem of "increased supply and reduced demand".
But at this point, any belief in the agreement may be gone.
The rapid decline in oil prices indicates that the global economy is still in a "fragile state" despite a strong recovery seen in the Dow and S&P 500 indexes over the past 3 weeks.
It also shows how strongly the COVID-19 pandemic has affected the global economy.
Besides the oil market, other traditional markets also closed in the red but were somewhat better, when recording a slight recovery in recent hours, the Dow and S&P 500 increased slightly by 0.52% and 0, respectively. 58%.
What about Bitcoin?
The bitcoin price also corrected by more than 4% when the price of oil "collapsed" and at the time of writing the bitcoin moved around $ 6,850.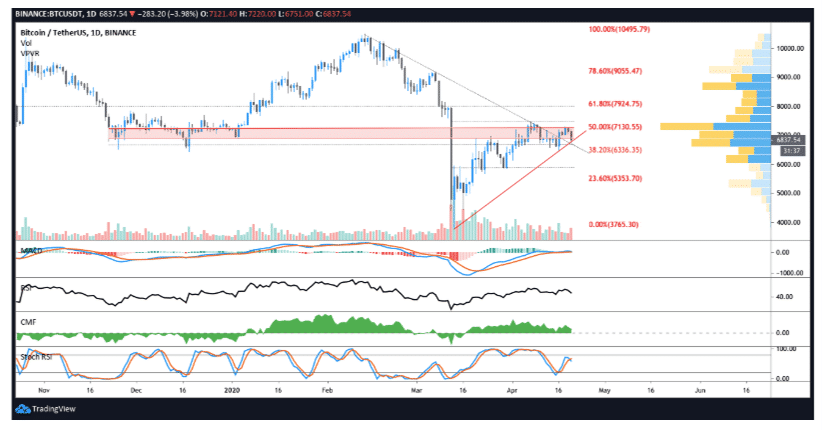 Bitcoin price fell below the support of $ 7,200 after failing to break through the resistance of $ 7,277 over the weekend.
When unable to hold $ 7,000, bitcoin moved to the familiar $ 6,800 threshold and the bulls are currently trying their best to hold the current support.
Because if the bears drag the price below $ 6,800, the probability of bitcoin retesting $ 6,300 is quite high.
On twitter, many comparisons have been made between bitcoin and oil, a series of memes crafted on it.
There are many mixed opinions between bitcoin price and oil price and which one to invest at the moment, people say should buy oil instead of bitcoin and vice versa.
Many cryptocurrency advocates point out that the limited supply of this leading digital currency (21 million BTC) has given it an advantage when compared to the infinite printing of U.S. dollars and mining. Excessive oil.
Most people think that bitcoin will not cause inflation.
Besides, there are many people who criticize both bitcoin and oil, saying that bitcoin will eventually "collapse", the cryptocurrency market will eventually be deep in the "grave".
---