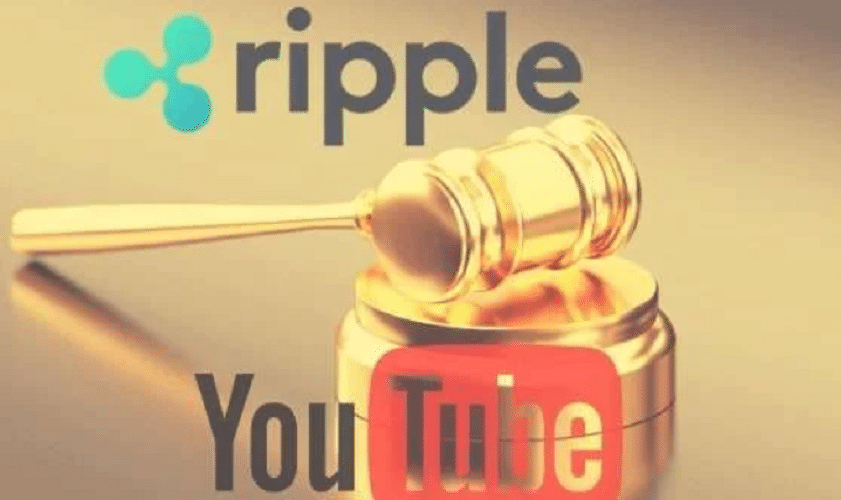 Because of the fraudulent scams on its video-sharing platform, Youtube is being sued by the cryptocurrency giant.
Specifically, cryptocurrency blockchain company Ripple and Ripple CEO Brad Garlinghouse have officially filed a lawsuit to Youtube.
The reason is because YouTube does not protect users against scams for XRP, impersonating Ripple and Brad Garlinghouse.
In the complaint, "Ripple and Mr. Garlinghouse have suffered and continue to suffer irreparable damage to their images that have been forged, used illegally for fraudulent purposes. Their brand and reputation are affected because Youtube does not prevent these scams on their platform. "
A video On Youtube about Ripple CEO Brad Garlinghouse being interviewed with information in the description below recommending viewers to send XRP.
"Send from 2,000 XRP to 500,000 XRP to the donation address and we will send you back 20,000 to 5,000,000 XRP immediately to the address you sent earlier."
They have set up a fake Ripple Youtube channel and uploaded videos related to Ripple or Mr. Brad Garlinghouse to entice viewers to send XRP to their wallet address.
These guys promise to send back the XRP many times that the victim had sent before but eventually the victim will never get the XRP again.
Ripple and Garlinghouse allege that YouTube is ignoring and not stopping these scams to protect users.
"Youtube made $ 15 billion in advertising revenue last year but they couldn't afford to spend more money on the police to investigate scams on their own platforms to protect their users," Garlinghouse said. .
Currently, YouTube has not spoken about this incident.
---