Crypto analyst Josh Olszewicz from Brave New Coin said he used a fairly popular technical analysis method called the "Ichimoku cloud" to predict bitcoin buying opportunities.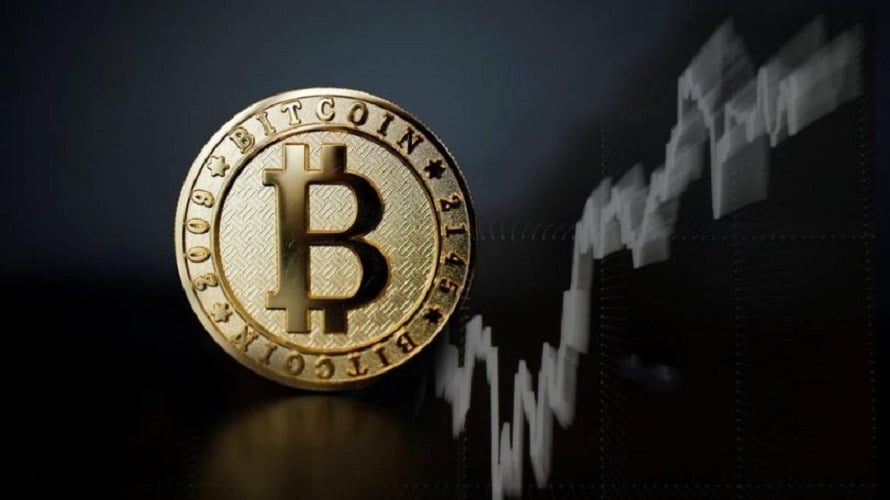 Josh Olszewicz said that "about to see a buy signal that Bitcoin only goes through once a quarter"
In a tweet on April 19, Olszewicz shared a commentary video on the chart below, saying "once in a quarter, a year a trading opportunity" for BTC.
The analyst pointed out that bitcoin is about to rise above the Ichimoku cloud for the first time in five weeks, which means the price could be significantly higher than the current level of $ 7,200 at the time of writing.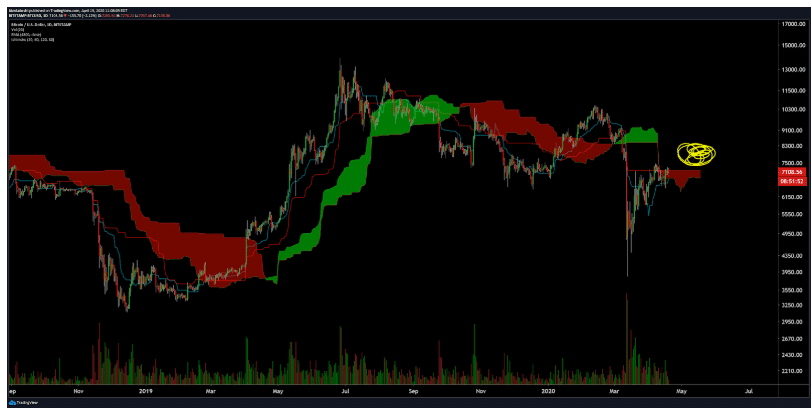 This implies that the analyst wants to say "this is the right time to buy into BTC".
In addition, he said that this is very rare, and acknowledged that this method of technical analysis using the Ichimoku cloud helps him choose a good time to buy BTC and hold.
Use the Ichimoku cloud visually to interpret cryptocurrency trends, identify support and resistance, identify trend lines, measure momentum and provide trading signals.
This method has previously been used to analyze the uptrend of BTC.
In 2019, the move on the red cloud marked a 250% increase in BTC price from $ 4,000 to $ 14,000.
BTC is currently priced at $ 7,000 and there are three more weeks until the Bitcoin Halving event takes place.
Olszewicz stressed that there will be a positive adjustment in the next few weeks.
---