When 2020 has passed more than 3 months, this is also the time to think about new business challenges for 2020. The demand for CRM software solutions increases significantly as companies are looking for solutions. New way to analyze information from customer database. Along with constantly increasing demands, CRM also continues to evolve to new heights.
The leading trend of CRM software in 2020 relates to the technology and capabilities of CRM to aggregate customer data and increase customer experience.
This is why we will give you some predictions about CRM usage in 2020, including increased CRM usage coming from new markets, new integration features and the impact of CRM. technology trends for CRM software.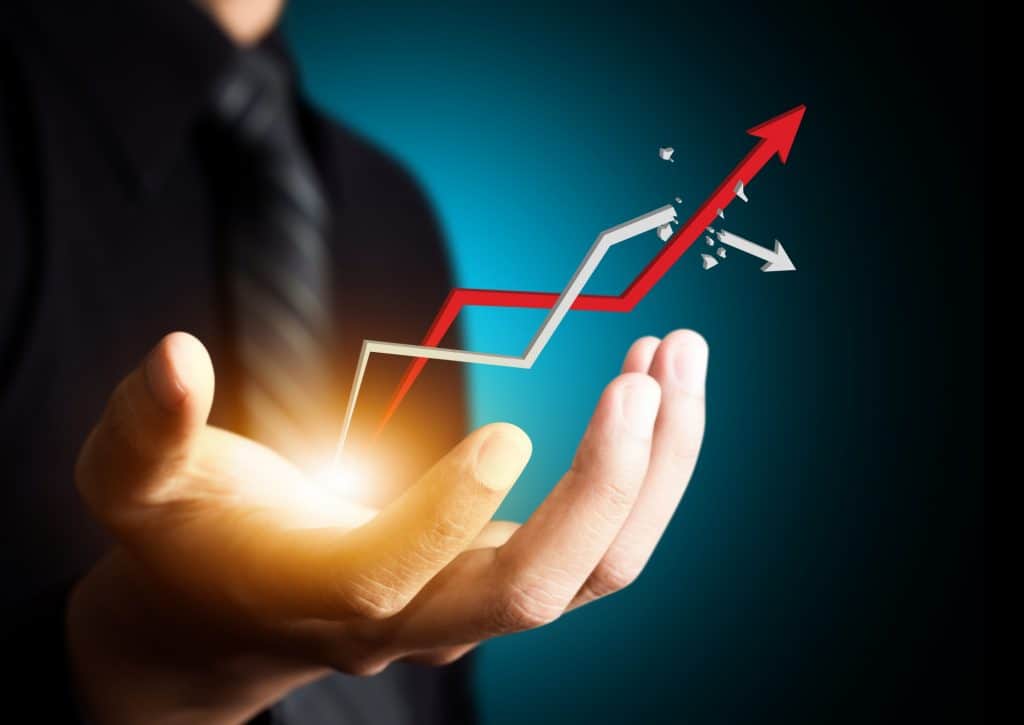 Reduce barriers for newcomers to CRM software
CRM software helps businesses track and manage sales interactions in a single storage system. CRM software will record interactions between your business, leads and existing customers.
Three-fourths of business professionals (73%) use technology to close transactions and 97% of them agree sales technology, "important", or "very important" (Survey: LinkedIn State of Sales, 2018). However, that means that still a quarter of business professionals are not ready to use technology to help them close transactions and improve their productivity.
By 2020, the challenge will be to show them that CRM software is easy to use and this is a time-saving application because it will allow them to focus on valuable tasks, reducing administrative tasks of them and focus on their core business mission: selling.
CRM software is becoming more and more sophisticated
The most requested features in a CRM software are still common features such as:


Manage contact tracking and interaction


Document Management


Reminder to create and track schedules


Monitor sales pipes and channels


However, more and more CRM users want slightly more advanced functions, such as:


Sales and automatic invoice creation


Visualize and customize reporting and data analysis


Project management tool


Marketing Tools (Automating Social Media, Data Analysis, Email Tools, ...)


New customers do not want CRM software with basic and common features, but they are also looking for a flexible solution and that is extremely good at addressing specialized needs.
Today's CRM software can provide very clear and measurable results. It improves management efficiency, it reduces the time it takes to process average requests, has a higher level of consistency in the answers provided to users, and ultimately but equally important, They are now more effective at sharing inside information and that's the key in every business's business.
Enhance automation process & integrate with CRM
Firstly, to keep innovating and getting new customers, CRM needs to provide advanced automation features. Many organizations have focused on automating processes using their CRM software by 2020. This could include using chatbots to contact customers and automatically address initial requests. from the customer. With automation, these companies can improve customer service quality while optimizing operating costs. Therefore, this is the key to success for CRM software if these automation features are included.
Second, CRM software must be connected to all other tools and processes in your organization. From your Email Marketing tool to your automated billing system, a company needs to have two synchronized ways established between customer data storage tools and CRM software.
Take the new marketing example, which is very important in a multi-channel strategy, to a detailed one-channel strategy. With the sophisticated development of CRM software and core technology tools, the sales and marketing team can get rid of using too many more tools than before. With good CRM software, you can now perform some of these tasks in one place:


Automate and manage Marketing activities (e.g., mass email sending, planning and posting on social media)


Digital customer behavior analysis


Create and track leads


Build a database of eligibility and segmentation


Customer experience is King
Customers say that the experience a company provides is as important as the quality of its products and services. Indeed, customers expect companies to understand their needs and expectations.
According to Gartner, customer experience is a new battlefield and in a recent survey they conducted, we saw that 75% of organizations increased customer Experience technology investment in 2018. .
To provide the best customer experience, a company needs to keep in mind previous conversations with customers and adjust communication accordingly. Therefore, customers also expect a consistent interaction between departments in the company.
Using CRM software and synchronizing connected technology is the best way to enable this feature, as it allows other team members to store customer data about all previous conversations. and saved options. According to Capterra, 47% of CRM software users say their CRM has a significant impact on customer satisfaction and loyalty. Indeed, sales team members can access CRM software and observe every aspect of their customers to provide a personalized experience for each different customer. And management can access valuable data and general performance assessments on the reporting table.
Solutions to access & improve the usability of CRM?


If you want to try a professional & effective CRM software for departments in your Company / Business.