Falling oil prices are now having a negative impact on the stock market, causing cryptocurrency investors to worry about the future of Bitcoin price.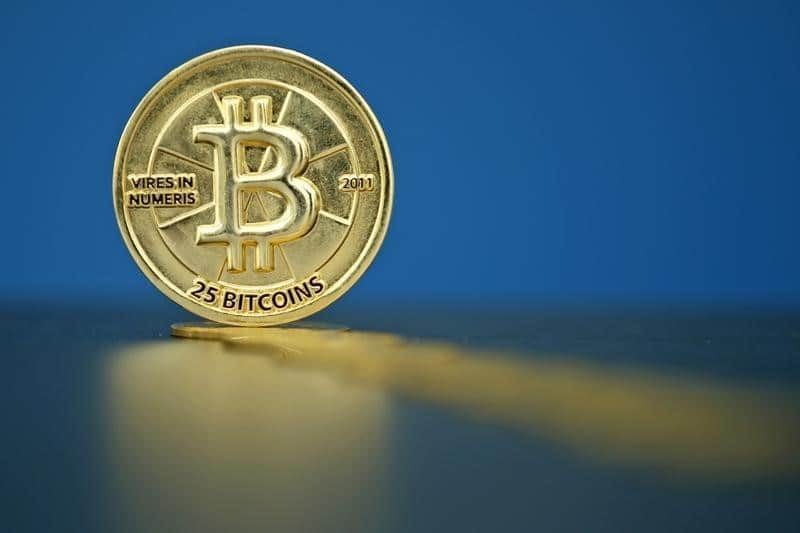 Yesterday when the oil price corrected sharply, it had a negative impact on stocks today when the US market closed in the red after nearly 3 weeks of recovery.
WTI Crude Oil closed down 9.49% at $ 9.06 and futures contracts in June 2020 decreased from 22.58 USD to 13.12 USD.
What is clear is that investors are still very concerned about the future of the industry as the coronavirus pandemic continues to reduce oil demand.
For the past few weeks, analysts from traditional markets have been debating whether a strong recovery will be made.
Recently, Goldman Sachs forecasts that the current recession will be nearly four times worse than in the 2008 housing crisis.
Closing yesterday's session, the US stock market plunged sharply.
The S&P 500 index continued to have a negative correction when it dropped more than 2.7% to 2,736.56 points, the lowest level since April 7.
Today, both the S&P 500 and Dow Jones fell by 5.07% and 5.30% respectively.
What about the Bitcoin market?
Amidst the chaos in traditional markets, Bitcoin price is still largely moving around the area of ​​$ 6,800 - $ 7,000.
So far, the strong support at $ 6,850 remains stable.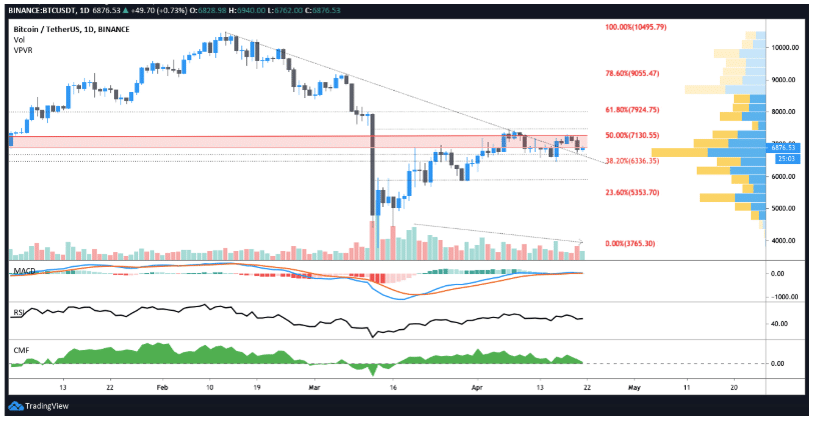 At the time of writing, the bulls are attempting to advance to the $ 7,000 - $ 7,260 area where prices have been trading for the past 18 days.
A re-entry into this area would be a positive step as the daily chart shows below the high volume VPVR button from $ 6,850 - $ 6,600, the price of Bitcoin is easily reduced to the support of $ 6,485 and below the $ 6,200 level. this.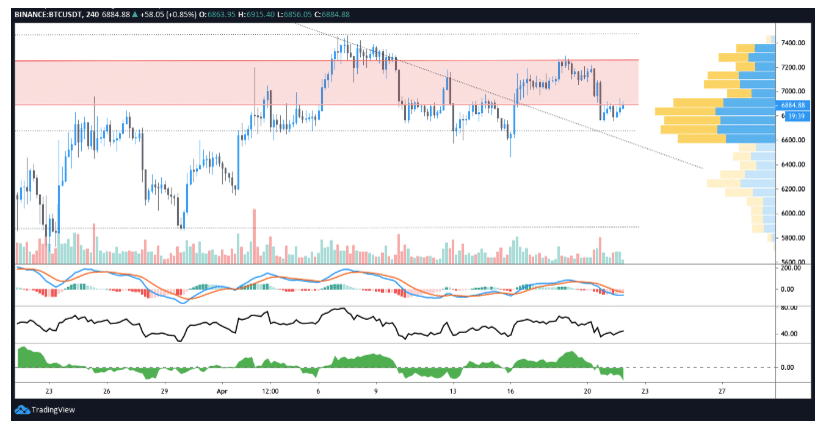 Another positive development was a higher low and increased buying volume over the 4-hour time frame.
If Bitcoin can sustain well above $ 6,900 then the price can surpass the moving average of the Bollinger Bands at $ 7,055.
As mentioned in the previous analysis, if the bulls succeed in pushing prices above the resistance of $ 7,300 and consolidating here, the path to the $ 8,000 mark may be more favorable.
---