Genshin Impact is a game developed by miHoYo following Honkai Impact. The game was officially launched today September 28, 2020 on platforms Android, iOS, Microsoft Windows, PlayStation 4.
First introduced in June 2019, the game was released on time at the end of September this year. Before that, the trailer revealed an open world, which was inspired by the famous game The Legend of Zelda: Breath of the Wild.
[embed]https://www.youtube.com/watch?v=6j1rwt4q5UI[/embed]
Genshin Impact's background is in a world called "Teyvat", people who are chosen by gods will be granted the power of "Eye of God" (Vision). This is a mysterious gemstone that gives its bearer the ability to manipulate the elements.
In the game, players will play the role of "Travelers" on the adventure journey with friends with special abilities and different personalities, and explore the truth of "Nguyen Than" together. Players can choose to play the brother or sister as a traveler, looking for their only lost loved one.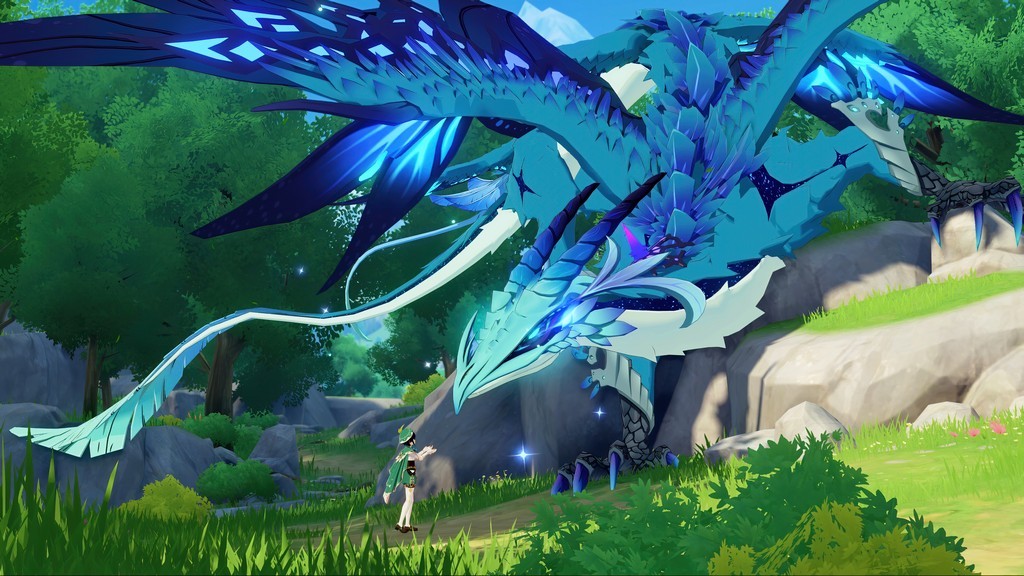 Because the game has an open world map, gamers can freely explore the world. You can choose up to four characters at a time to join the fight, depending on the storyline and the mission completed, players will be able to unlock up to 30 characters.
Each character has two types of skills: common skills and special skills, common skills only need the 'cooling time of the move' to end, the player can launch, and special skills Especially, it is necessary to accumulate elemental energy in order to be active.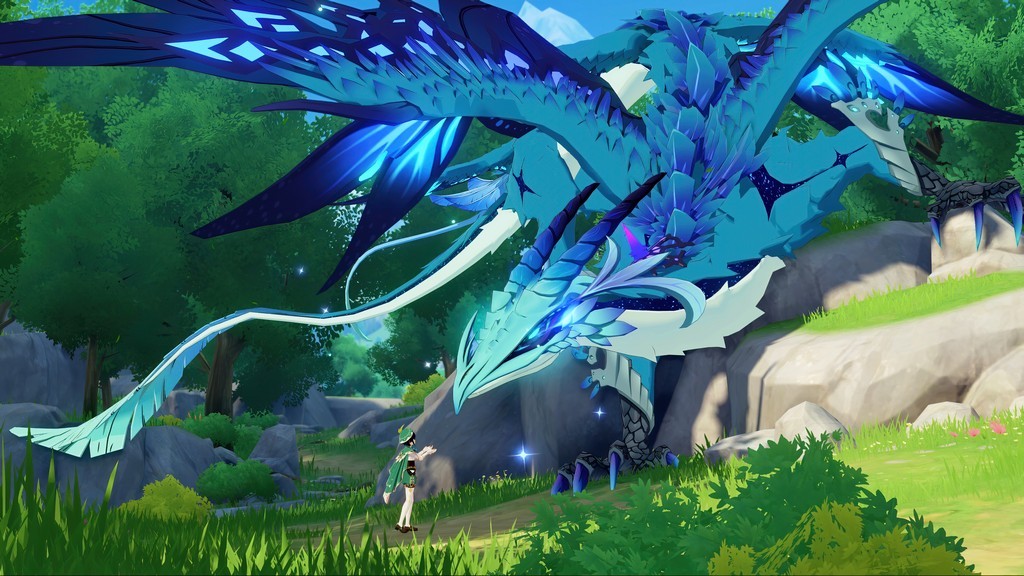 "Cooking" is also one of the game's features, players can use the resources they get on the way to prepare dishes with all kinds of effects, some of which can be recovered. vitality or increase attack or defense.
Configure Genshin Impact game play
Android configuration (recommended)
CPU: Qualcomm Snapdragon 845, Kirin 810 and above


RAM: 4GB or more


Recommended system: Android 8.1 and up


Configuration supported Android
Compatibility Requirements: Device Arm v8a 64-bit Memory


Ram: 3GB or more


Supported systems: Android 7.0 and up


Memory: 8GB


Supported iOS devices
iPhone 8 Plus, iPhone X, iPhone XS, iPhone XS Max, iPhone XR, iPhone 11, iPhone 11 Pro, iPhone 11 Pro Max, iPhone SE (2nd generation), iPad Air (3rd generation), iPad mini ( 5th generation), iPad Pro (2nd generation) 12.9 inch, iPad Pro (2nd generation) 10.5 inch, iPad Pro (3rd generation) 11 inch, iPad Pro (3rd generation) 12.9 inch, iPad Pro (4th Generation) 11 inch, iPad Pro (4th generation) 12.9 inch
Computer configuration (recommended)
Operating system: Windows 7 SP1 64-bit, Windows 8.1 64-bit, or Windows 10 64-bit


Chip: Intel Core i7 or above


RAM: 16 GB


Graphics Card: NVIDIA® GeForce® GTX 1060 6 GB or more


DirectX Version: 11


Hard Drive: 30GB free


Minimum computer configuration
Operating system: Windows 7 SP1 64-bit, Windows 8.1 64-bit, or Windows 10 64-bit.


Chip: Intel Core i5 or higher


RAM: 8GB


Graphics Card: NVIDIA® GeForce® GT 1030 or higher


DirectX Version: 11


Hard Drive: 30GB free


Download Genshin Impact