The application is called vLunar - Lunar widget written in Flutter language. The app is completely free and compatible with the widget feature added to iOS 14.
As you all know, widgets on iOS 14 help you customize a lot of things on the home screen. You can refer to the applications here. However, so far, there is no application that supports displaying any lunar calendar on the widget. Fortunately, today while walking on Facebook, an author has just introduced an application that supports this, so I choose to introduce it to you immediately.
First, please install vLunar - Lunar widget according to this link.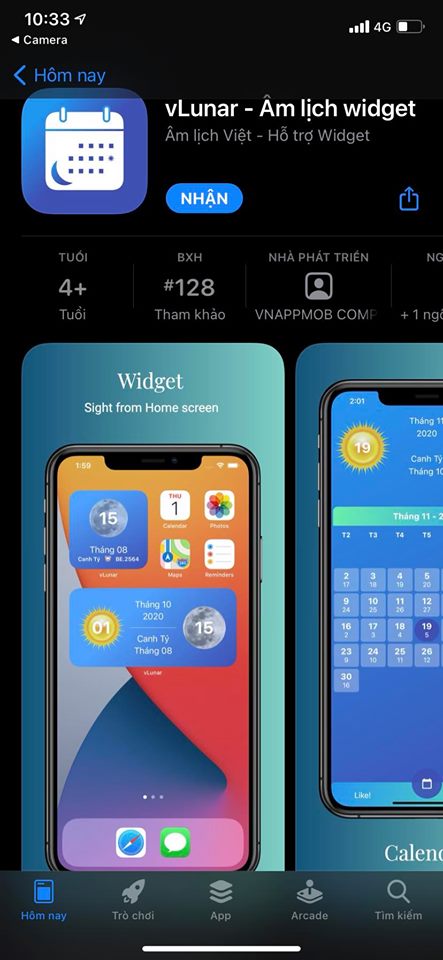 After the installation is complete, if you open the app, you will get a simple but enough lunar calendar to look up.
However, the good part of the application is in the widget. Now go to the home screen, press and hold your finger to open the editing interface> click the + button in the upper right corner.
Click widget vLunar.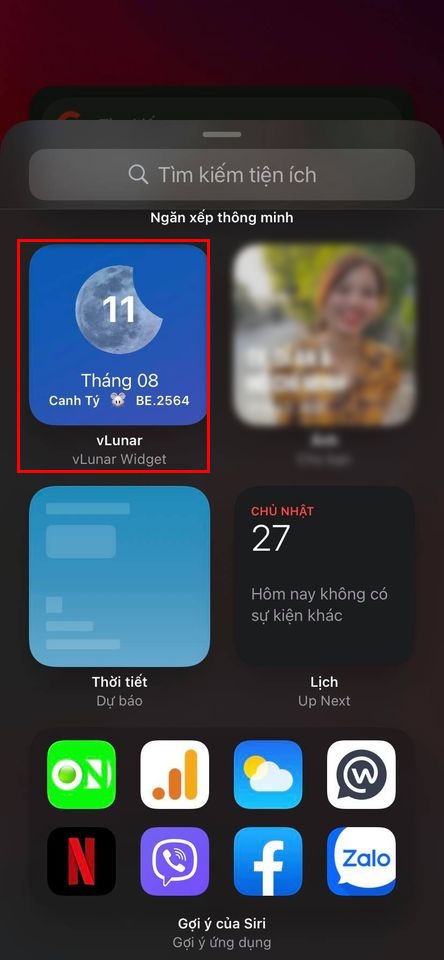 Select one of the three display options of vLunar - Lunar widget> press Add widgets.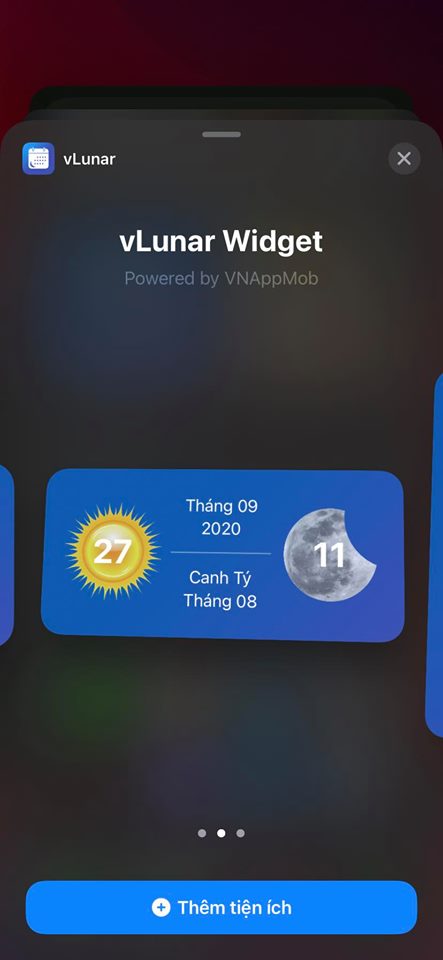 So you already have a widget that displays the lunar calendar on iOS 14 already.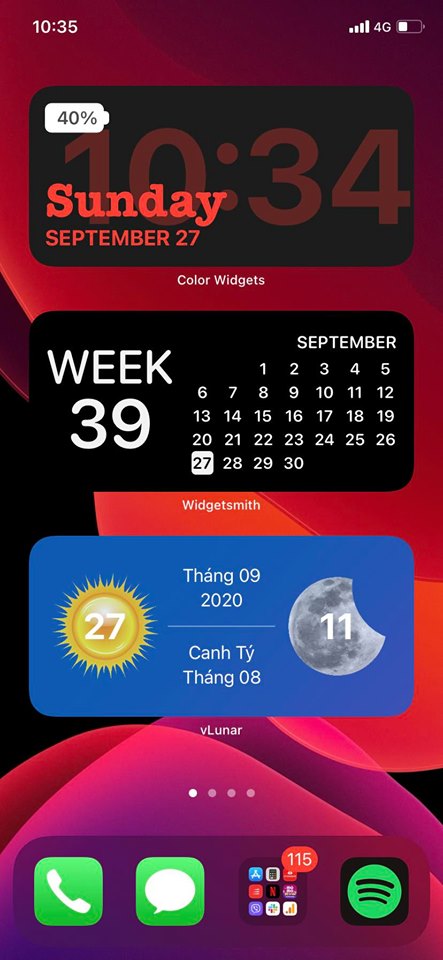 Also, can you see the top widget displaying the battery bar, you can refer to this article to do if you like.