I discovered that the unknown number didn't ring on my iPhone when I ordered food. The driver came to call but I was not aware. My machine set up everything is still normal. You may not have noticed, however, that iOS 14 has an option to Mute unknown calls added. And if you have a situation like me, the instructions below will guide you on how to proceed.
Mute unknown calls feature was added to iOS 14. According to Apple description, when the feature is turned on, calls from unknown numbers are muted, sent to voicemail and displayed in the list. Recently. Incoming calls from people in your contacts, recent outgoing calls, and Siri Suggestions will continue to ring.
It can be seen that this feature is quite good in case you only often communicate with relatives and friends. However, if you regularly order food on e-commerce sites, order technology drivers, order food through the app, it seems that this feature makes you in trouble when most drivers use strange numbers for you and This number is completely not in the phonebook. You won't hear your phone ring, very annoying.
Actually, I don't know about this option, so I don't actually turn it on. But I remember when I entered the Contacts app or what phone here, iOS 14 showed a menu option, so I didn't notice so I clicked OK and this feature was turned on. Now to turn off Mute unknown calls feature. Simply enter Setting > Phone > Mute unknown calls.
Click Turn off options Mute unknown calls go is okay.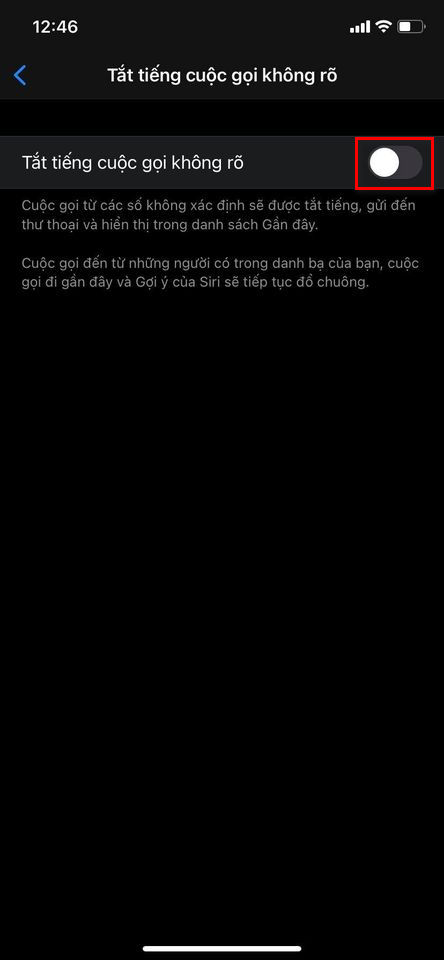 Hope this iOS 14 trick helps you!