iOS / iPadOS 14 has been out for more than a week and checkra1n has also supported jailbreak iOS / iPadOS 14.0 version. .
While waiting for news about iOS / iPadOS 14, those who have jailbroken are still looking for cool tweaks to use on their device, today TTJB will introduce some recently updated tweaks to We have a number of options for customizing our equipment.
Some of the most prominent tweaks
BigbangX - $ 2.5 Packix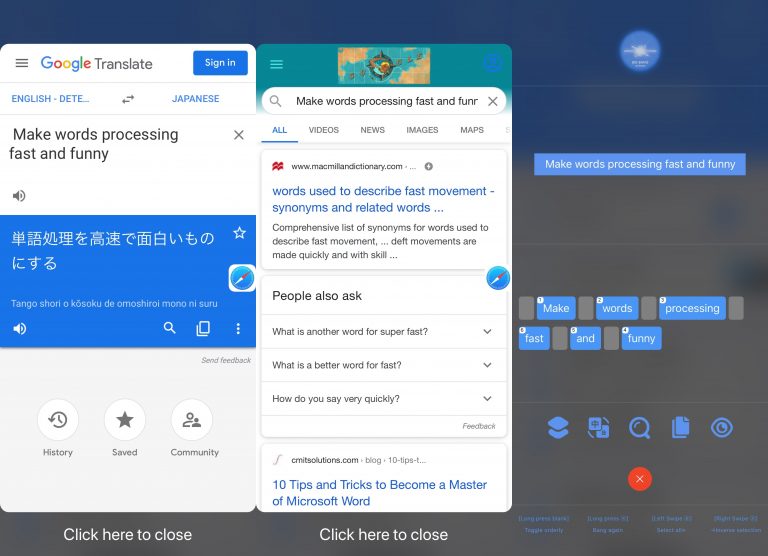 IPhone or iPad users who do a lot of text editing on their devices will probably appreciate the work of a newly released tweak calledBigBangX.
This tweak provides a lot of features to make editing text in situations easier. Some of the features to mention such as easy text translation, text search, clipbroad management and many other useful features.
SafariWallpaper - Packix
Apple released Safari 14 for macOS this month, and one of the new features to keep in mind is the ability to set a background for the Start Page.
This is great, but why hasn't it been made into a feature for iPhone and iPad yet? Here to fix that problem is a new and free tweak calledSafariWallpaper.
As the name suggests, this tweak will allow you to set a background image for your Start Page when you open Safari plus a few other small tweaks.
Velaris - $ 1.99 Packix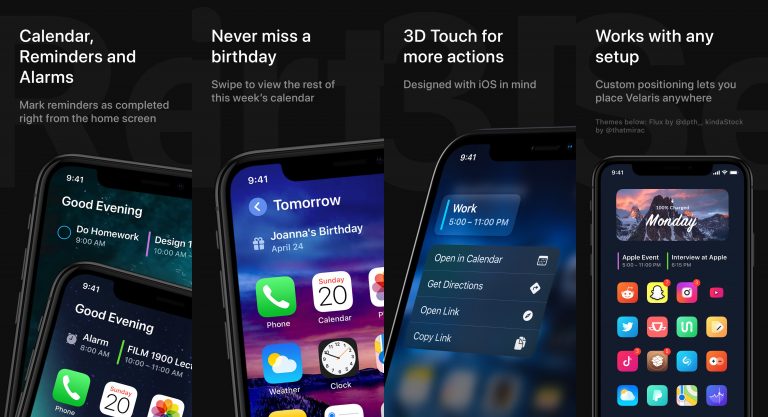 Apple's new iOS 14 update has a lot of cool new features and makes many people hesitant about upgrading from a jailbroken iOS 13 device.
But why do you have to upgrade when jailbreak brings things that are sometimes even more beautiful than iOS 14 and Velaris is one such tweak.
As depicted in the screenshot examples above, Velaris upgrades the look of the iPhone Home Screen by combining alarm, calendar, and weather information in an aesthetic way - in fact, it looks good to the point where some people even prefer it over the new iOS 14 Home Screen with Widgets.
Velaris is intelligently integrated at the top of the Home screen to grab your attention without hindering interaction with app icons, no matter how you set up. Velaris elements are also compatible with 3D Touch and Haptic Touch gestures, providing useful actions like launching bundled apps or opening links, etc.
Other notable recent tweaks
11Cam14 - michaealmelita
Camera app like iPhone 11 for all iOS 14 devices (Source michaelmelita1)
BatteryWidgetLabels - Dylan Duff
Force iOS 14 battery widget to show battery percentage (Source Dylan Duff)
BetterCam14 - michaealmelita
Enable more features for Camera on old iPad (Source michaelmelita1)
BigBangXLite - Packix
The free version of BigBangX tweak is introduced above
FiveIconDock (iOS14) - Packix
Lets you have five app icons in your Home screen Dock on iOS 14
FrontCamMirror - michaelmelita
Mirroring the selfie camera (flip photos like a mirror) on iOS 14 (Source michaelmelita1)
Iconify $ -1.9 Packix
Great effects and animations for Home screen app icons with missed notifications.
Epilogue
Have you selected any tweak that suits you or have you "linked" some tweak and are ready to open your wallet to buy for yourself and use?
Don't forget to follow TTJB regularly to stay up to date with the latest iOS / iPadOS jailbreak news and of course all the cool tweaks.
If you have any questions, please feel free to comment below to discuss or be answered.
Articles Some recent outstanding tweaks: BigbangX, SafariWallpaper, Velaris, ... first appeared on ThuThuatJB day.