It looks like Apple will ditch the iPhone SE line if the iPhone 12 mini becomes a reality. This is an iPhone for users who prefer a compact phone that easily handles and manipulates everything with just one hand. A product that promises to be a good replacement for users who love iPhone 7, iPhone 8.
According to Macrumors site last week, photos confirmed the 5.4-inch iPhone 12 will be called the iPhone 12 mini. In addition, the color of the 3 silicon cases is black and the model number shown is "MHL732M / A" and "MHLG32M / A", which does not match any of the cases being sold by Apple on the market.
iPhone 12 mini still owns a large screen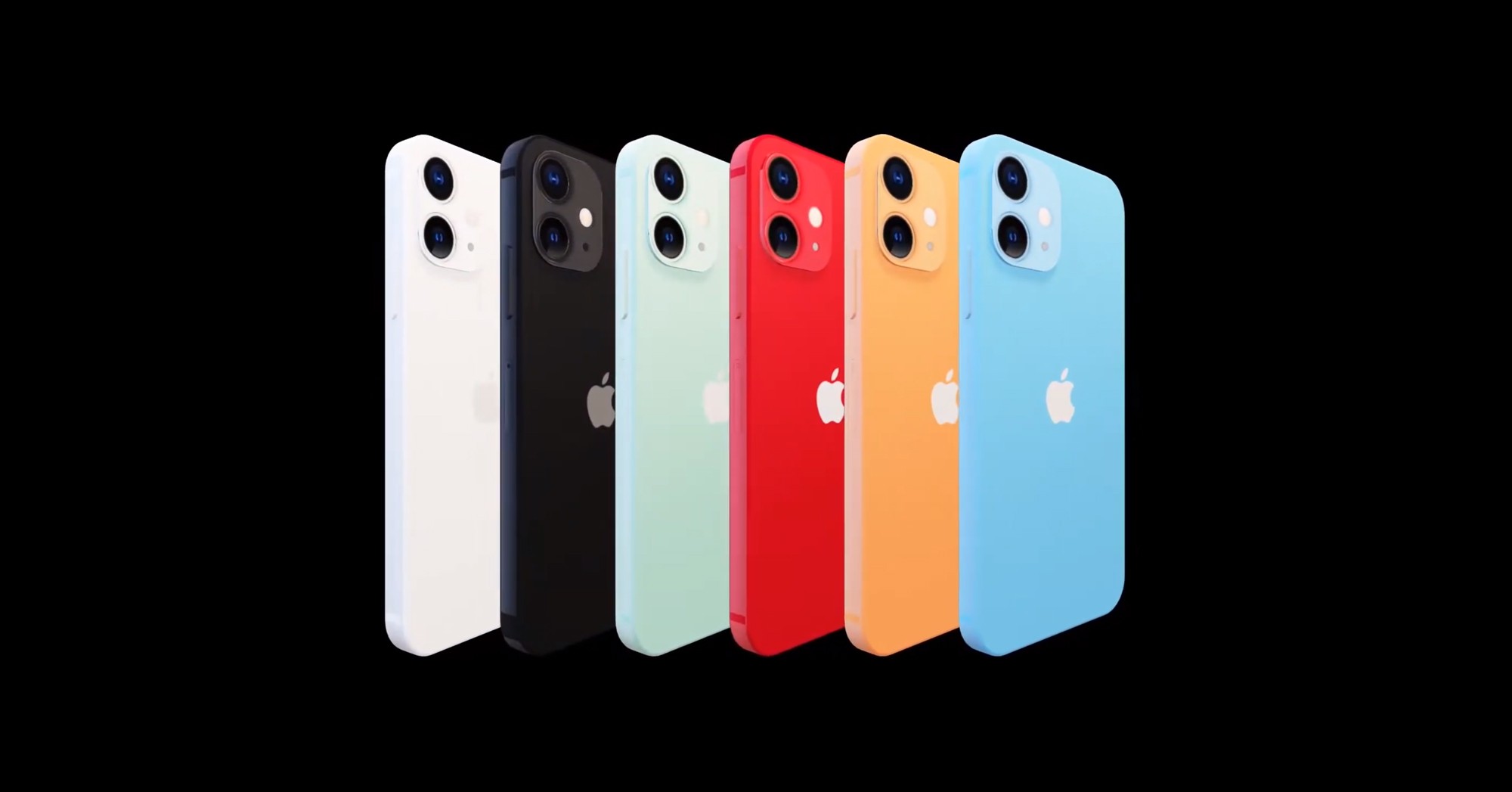 You should note that the iPhone 6, 7, 8 only has a 4.7 inch screen. However, the iPhone 12 Mini will have a screen that is 5.4 inches thanks to thin bezels. Significantly larger and very suitable for many people. Despite owning a much larger screen, the overall size is not nearly as large, and maybe even smaller due to the improved bezels. iPhone 12 mini will be a great choice when you upgrade from 4.7 inch iPhone models up. However, the product does not seem suitable for users who are using iPhone X / Xs, instead you can upgrade to iPhone 12 or iPhone 12 Pro.
The iPhone 12 mini is still equipped with an OLED display
Apple is working with many OLED display suppliers so we can expect all iPhone 12 models to be equipped with this panel, including the iPhone 12 mini.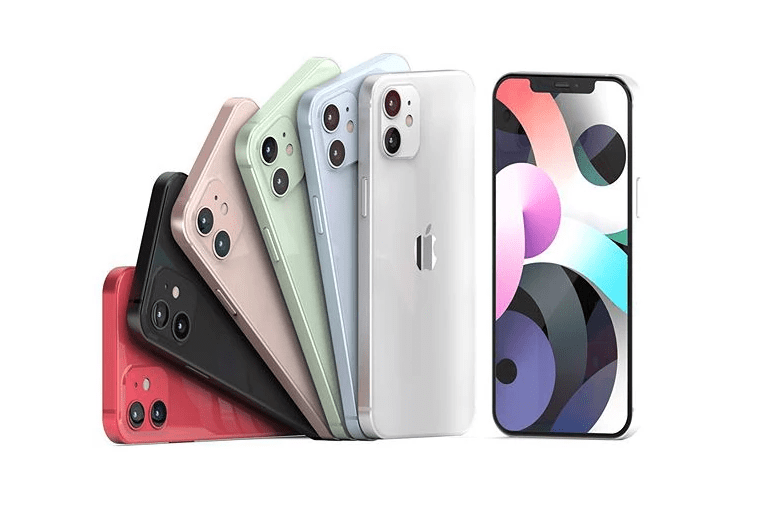 Using the OLED screen in conjunction with using Dark Mode will save battery life significantly as the black points on the OLED screen are almost completely turned off. OLED displays also offer bright colors, higher contrast, and are easier to use in direct light than LCDs.
Good battery life
One of the biggest limitations of the current small iPhone models is the relatively short battery life. However, last year the iPhone 11 Pro got a big upgrade in battery life compared to the iPhone Xs, so we can put more faith in the iPhone 12 mini.
The powerful performance of the iPhone 12 mini
Apple will likely introduce a new processor called B14 for the iPhone 12 mini. It is not yet known how B14 will compare to the A14. Because A14 is only about 20% more than A13, while the iPhone SE 2020 model also runs A13. It's very likely that the B14 will cut only a small portion of CPU and GPU performance, something Apple could cut more is probably the core that handles AI tasks.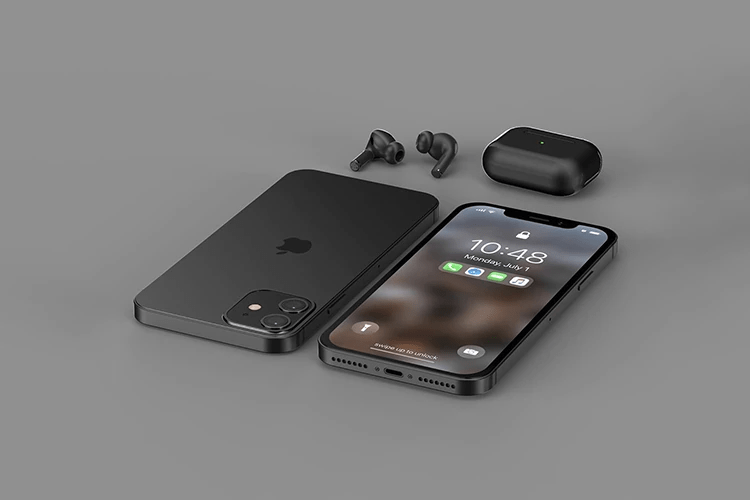 It is likely that the new B14 processor has the same CPU and GPU performance as the Apple A14 but owns the neural processor of the A13, which helps Apple cut costs for the iPhone 12 mini but still ensure the iPhone 12 mini performance strong.
iPhone 12 mini will be supported with 5G
The reduction of the processor has caused many people to evaluate the iPhone 12 mini also being reduced to 5G, a technology that is being very much awaited. Although 5G is not currently popular, with an iPhone that can last for 3-4 years, or even longer, this feature is essential. Hopefully Apple won't.
However, this is not certain when, last week, some Wall Street analysts stated that Apple's upcoming iPhone 12 mini will only support 4G connectivity. This is in contrast to most other reports that claim that Apple will release a 4G model for the iPhone 12 series early next year. If the iPhone 12 mini is truly a 4G-only model, it would be plausible to assume it sold at a starting price like last year's iPhone 11 of $ 699.
IPhone 12 mini price will be very good
Of the four iPhone 12 models expected to launch next month, the iPhone 12 Pro and iPhone 12 Pro Max are two high-end models, equipped with three cameras, quality screens from Samsung and many other high-end features. The two cheaper iPhone models will be the iPhone 12 and iPhone 12 mini we are talking about, with the mini model being the cheapest, so we can expect it to lie somewhere between the iPhone SE 2020 and iPhone 11. , or about 500 - 600 USD.
The success of the iPhone 12 mini in Vietnam is very difficult. At the end of April, the iPhone SE 2020 was introduced to the market by Apple. In just a few months, this model has quickly become a bright spot, helping Apple increase sales in many markets. In addition, more than 30% of users buying an iPhone SE 2020 are customers upgrading from older iPhone models such as iPhone 6, 6S or even older.
However, in Vietnam, it does not like this small screen model. According to many major retail systems, sales of the iPhone SE 2020 model is only average, even it is even less than some older models such as the iPhone 7 Plus or iPhone 11. Before that, many iPhone models Apple's "low price" like iPhone 5C or iPhone SE are not well received by users in the Vietnamese market.
Leaks revealed that the iPhone 12 launch event will be held on October 13. Although there are those who believe that Apple is "superstitious" and will not hold events on the date numbered 13. So they are waiting for the announcement of new products on October 15. (full month after the Apple Event) or October 20.