Chrome 86 is a relatively large upgrade from Google. Besides the usual enhancements, Google Chrome 86 helps you quickly change vulnerable passwords and protects you from websites that waste your CPU resources (drain your device battery).
Google officially released Chrome 86 on October 6, 2020. Chrome will either install the update automatically or ask you to install it. If you don't want to wait, you can check and install the update by going to the menu button (ellipses in the upper right corner)> Help > About Google Chrome.
Easily change unsafe passwords on Chrome 86
Google Chrome can check if your passwords are secure and warn you about it. Starting with Chrome 86, there is now a Change password button in Chrome's password manager to help you change unsafe passwords. It will take you directly to the site's password reset page. How unsafe password is invite you to view this article.
How to do it is very simple, first go to the address password management page chrome: // settings / passwords. Click the button Check passwords. A list of unsafe passwords will be displayed, just click the button Change password next to only.
This feature is only available for websites that support the format well-known URL for changing passwords, introduced by Apple in Safari.
The company is also adding a Safety Check system to mobile devices (iOS and Android in particular), which checks for compromised passwords and makes sure Chrome is up to date. It also checks if Safe Browsing is enabled.
With the Safe Browsing feature enabled, Chrome can proactively protect users from phishing, malware, and other dangerous websites by sharing real-time data with Google's Safe Browsing service. The company hopes that when the service is activated, the number of users entering their passwords on phishing sites will decrease by 20%.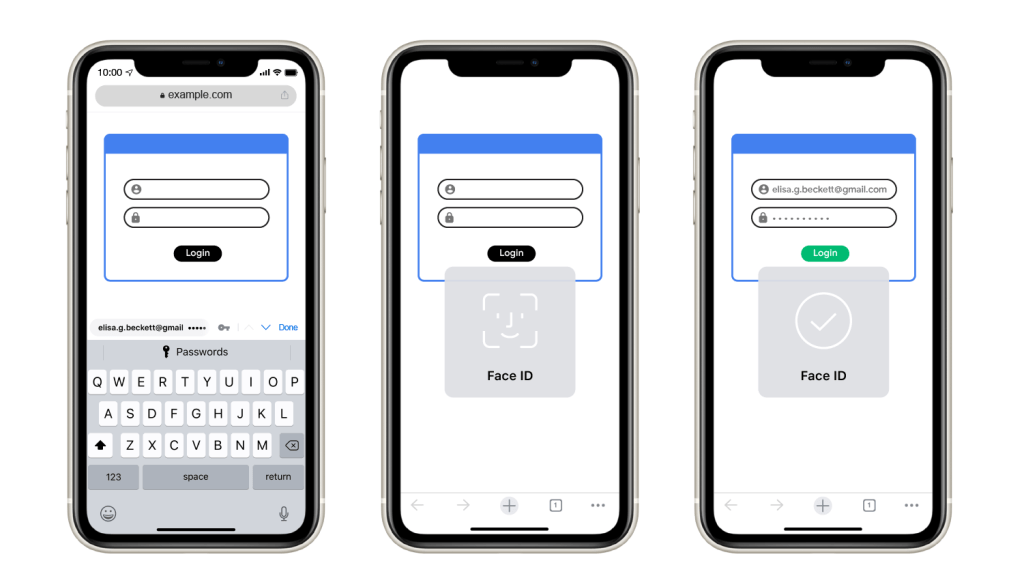 For iOS, users can also authenticate Chrome's autofill password using Face ID, Touch ID, or the phone passcode (this was available on Android in a July release. ). Other additions include hybrid form alerts on Android and desktop computers that are intended to warn about web forms that load over HTTPS but send content over HTTP. Chrome 86 will also block or alert users when they start downloading unsafe content on secure sites.
Adjust background tabs on Chrome 86
Originally expected to be included in Chrome 85, the Background Tab Throttling feature has also appeared in Chrome 86. Open tabs in the background will be adjusted to use up to 1% of CPU time after they fail. works for five minutes or more.
Tabs are allowed to "wake up" once every minute in the background. Feature intended to improve performance when you have multiple tabs open at the same time. Google is constantly working to restrict CPU usage from open tabs.
Warn users to fill out unsafe forms
Secure HTTPS encryption is widely used today, but less secure HTTP content is still present on sites that have HTTPS enabled. Chrome 86 will start warning you when you are about to enter information on an insecure website.
In the past, Chrome displayed a padlock icon in your address bar when you visited an HTTPS website. HTTPS sites that use an HTTP form (not secure) won't show a lock icon, but Google decides this is how to display an ambiguous warning. Chrome will now display a notification This form is not secure like image below with red text. It helps you pay attention.
If you submit an unsafe form, you'll see a confirmation page warning that The information you're about to submit is not secure and encourage you not to submit this information. You can still send using the button Send anyway however in my opinion you should consider.
Improved Focus Highlighting feature
Focus Highlighting is the focus that stands out when you browse the web on Chrome using the keyboard. For those navigating Chrome with a keyboard or other assistive technology, the way the focus highlights selections is more recognizable.
First, a new CSS selector allows web developers to opt-in to the same focus rendering method for browser users. The second is a user setting called Quick Focus Highlight. This is the second focus indicator (above) that appears even if the page has CSS styling turned off.
Uniform icon in Chrome OS
A small change coming to Chrome OS 86 will help the app icons look more uniform. All app icons like Android apps, Chrome apps, or web apps will be circles.
Any app with no background is automatically placed on top of a white circular icon. Most people won't notice this change, but it makes things look more subtle. It is also compatible with Google's Pixel phones.
Android has a new addition menu
Speaking of Android, Chrome for Android is getting a new add-on menu in Chrome 86. First, all items in multiple items have icons, making it more intuitive. Second, the menu has been split into four sections, putting similar options together.
Finally, the shortcuts at the top of the menu, shown only by icons, have a darker gray background, separating it from other items. All these changes make the menu look a bit nicer and the options clearer.
VP9 for macOS Big Sur
Chrome 86 brings the VP9 video codec to macOS Big Sur. VP9 is the successor to VP8, both of which are part of Google's WebM project aimed at freeing web codecs from copyright constraints. To take full advantage of this feature, Google recommends that developers encode their VP9 files at a variety of resolutions to accommodate users' different bandwidths and connections.
In addition, Chrome 86 has many other features, but mainly supports developers developing web-based applications. Digital Experience has been filtered out and is not covered here!